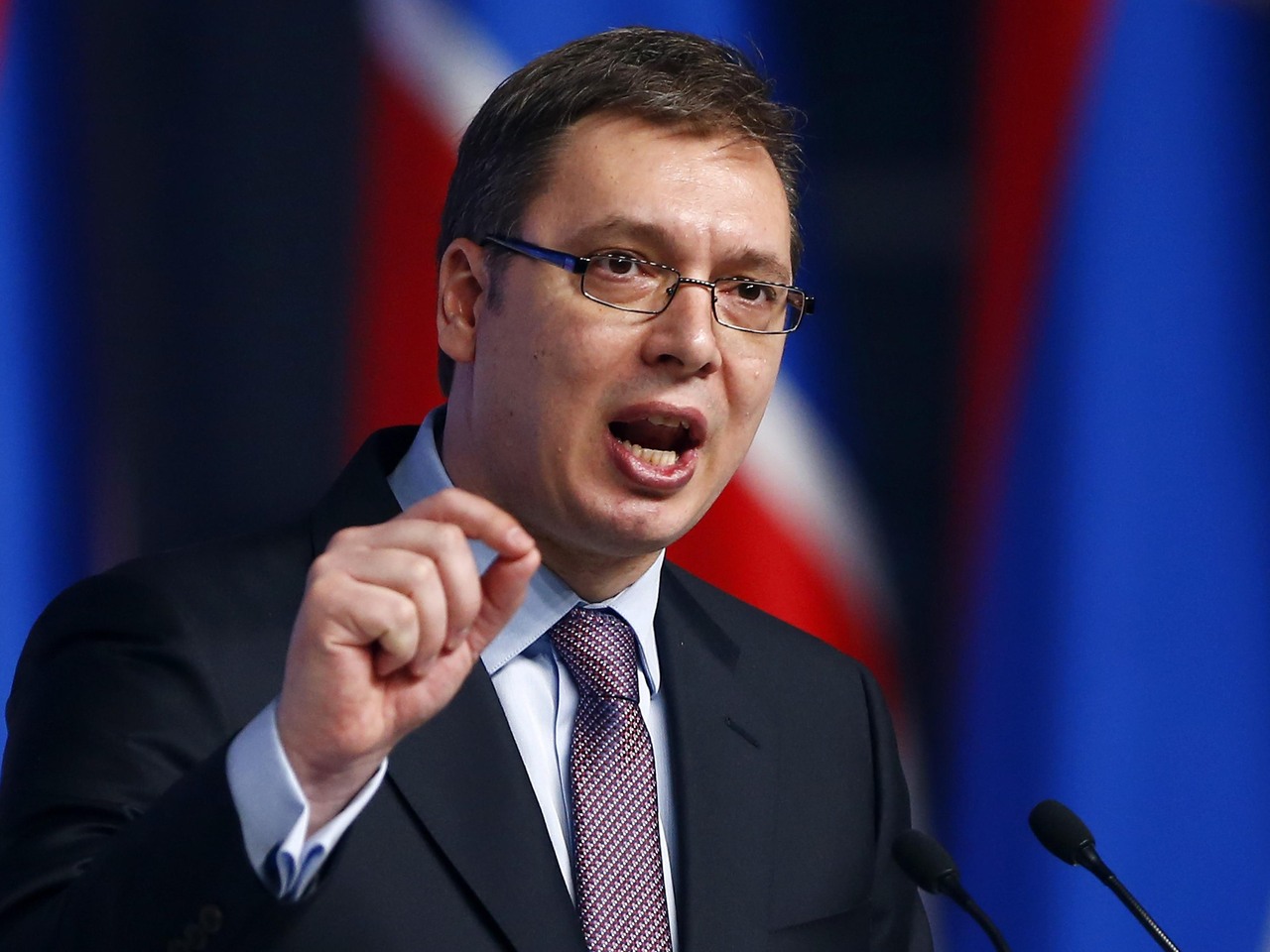 The upcoming visit of the Serbian president Aleksandar Vucic to Kosovo and Metohija would be the marketing move which should persuade the Serbs that it would be better for them to live in (a) "Greater Albania" than in Serbia, said Marko Jaksic, a Serbian politician of the province.
Jaksic, who is a member of the Popular Movement "Fatherland", sharply criticised Vucic's plans on ethnic demarcation between Serbia and Kosovo.
Referring to the Serbian president's rally in Kosovo, which is planned for September 9, Jaksic said:
"He will come to manipulate, to spin and tell fairy tales that basically represent his insidious readiness to give up 16 percent of the country's territory, to trample on the Constitution of Serbia and practically create a "Greater Albania", Jaksic told Danas daily.
Last weekend Jaksic took part at a panel organised by the group of Belgrade intellectuals held under the motto "Against the treason, for Kosovo and Metohija in Serbia". He was also present at the founding ceremony of the Alliance for Serbia, the main opposition coalition in the country.
Jaksic predicts that if "Greater Albania" is indeed created, a large number of Serbs would leave Kosovo. "That would be the last Great Serb Migration (wave)", Jaksic underlined. He alluded to the 17th century Great Serb migration current as well as to subsequent ones, including the more recent ones caused by the Yugoslav wars of the 1990s.
If the alleged demarcation plans are implemented, Jaksic added that his family and relatives would be divided. "Half of them would remain in "Greater Albania", while the rest should stay in Serbia. We will see."
Jaksic said that Serbian civil servants in Kosovo are under pressure to attend Vucic's rally on September 9. "All those who are on summer vacation have to come back. All those who work in public institutions – in schools, hospitals, administration posts- must attend. Otherwise they will be fired."
Jaksic said that the "mobilisation" of the participants for the rally is organised by Milan Radoicic, an official who belongs to the "Serbian List", in practical terms Kosovo's branch of Vucic's Serbian Progressive Party…. / IBNA