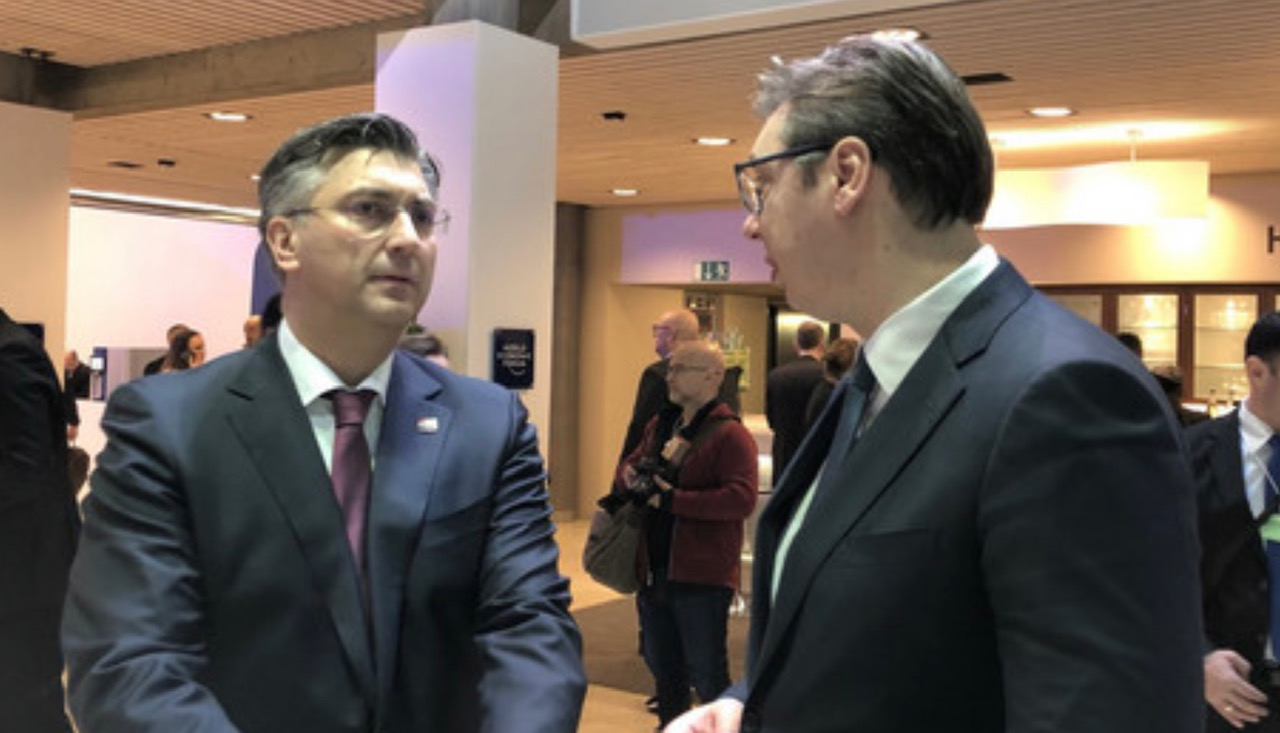 On Monday night, the President of Serbia, Aleksandar Vuči, wished the Prime Minister of Croatia, Andrej Plenković, who tested positive for the coronavirus, a speedy recovery and good health.
"I wish you good health and a speedy recovery", the Serbian president posted on his official Twitter account.
Plenković has been in solitary confinement since Saturday, November 28, after his wife was confirmed positive for COVID-19. In the test he took on Sunday he was found negative, while Monday's test confirmed that he is positive for coronavirus.
"The prime minister was previously advised of the epidemiological measure of self-isolation and is now in quarantine for 10 days. At the moment, he is feeling well and continues to carry out his activities and obligations from home and will follow the instructions of doctors and epidemiologists", said the statement of the Government press office.
Yesterday, Plenković chaired the governing council from home, which adopted new measures to help entrepreneurs, as well as new border measures and sanctions for violations of these measures./ibna