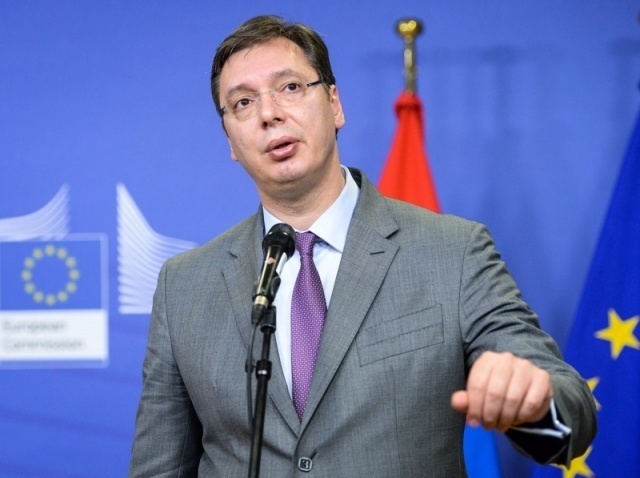 "I can see that many (people) in the West are more nervous than Serbs and Albanians considering negotiations between Belgrade and Pristina. And I do not know why is it so, because we have to talk with each other ", Serbian prime minister Aleksandar Vucic said today. At the meeting in the business club Uberze in Hamburg Vucic told journalists that he cannot understand "why are they (Westerners) in such a hurry and why somebody wants to speed up the process".
He stressed that setting preconditions for opening the new chapters in EU accession talks in the case of Serbia, and for visa free regime in the case of Kosovo, "was not the solution" because it creates "even worse atmosphere" in both Belgrade and Pristina. The "argument" between Serbs and Albanians lasts for many years and it cannot be ended by bureaucratic solutions, but rather through mentality change, Vucic said.
"The people in Belgrade, Pristina and Tirana have to understand this; this is a process, it cannot be changed in 48 hours… When somebody from Brussels calls you and says that you have to settle everything in 72 hours, otherwise you would face sanctions", Vucic said. "This does not mean that we will recognize Kosovo's independence, but our mentality has to be changed, and the mentality of Kosovo's Albanians alike. But that's a process", he went on.
Serbs were thinking that they were superior race when compared with Albanians and vice versa, Vucic concluded adding that he will never be "so charming" like his Albanian homologue Edi Rama. "But we are both human beings. And people in Belgrade, Pristina and Tirana have to understand this", Vucic stressed./IBNA