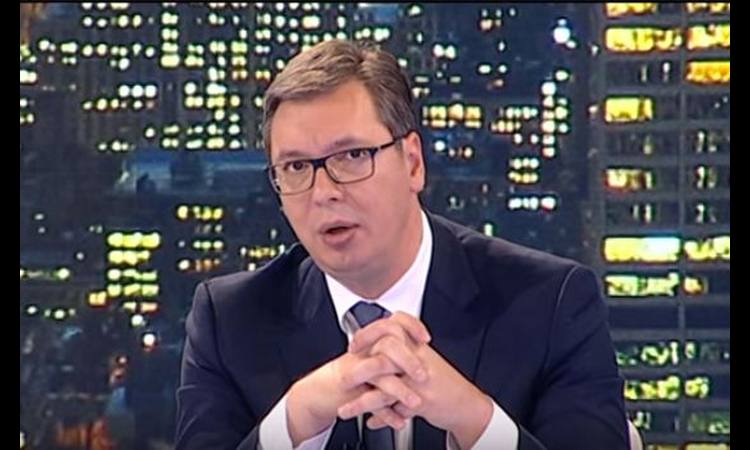 "Today is by far the most difficult day for us since the beginning of the coronavirus pandemic", said Serbian President Aleksandar Vučić on the show "Ćirilica", on Happy television.
"This afternoon, until 8.30 pm, was the most difficult day for Serbia. This is by far the largest number of people infected so far. We currently have over 4,800 people in hospitals. The health care system is congested; we even had to turn some thermal baths into hospitals. "We are waiting for the opening of the Covid hospital in Batajnica, but it is not possible to treat everyone with such numbers", Vučić said.
"The situation in the area is worse because of the death toll. It is our duty to take care of all citizens, and this is difficult when they do not respect the measures; I call on the citizens to respect the measures. "I promise we will try to buy not 10,000, not 30,000 but 500,000 to a million vaccines by the end of the year, to help health, no matter which vaccine will be", he added.
The President of Serbia stated that he is ready to take responsibility and that the question is not how much the vaccine will cost, but to get it as soon as possible.
"The Chinese have faced the epidemic and America with Europe, where there is a tradition of respect for human rights, is now facing the pandemic. As far as we are concerned, I am ready to take a personal risk, it is not about how much will be paid, but about getting the vaccine as soon as possible", said the Serbian President, adding that "the vaccine received the day before will save dozens of people. It will also save our economy. This will save thousands of people retaining their jobs if we are vaccinated one month after the others. It will also save young people, from whom we take away youth and life. For us, the vaccine is not a policy. The vaccine is the life of our people and our economy", Vučić pointed out.
"It is vital for us to get the vaccine as soon as possible. If we introduce Chinese or Russian vaccines, we will have a political problem, but no one in Serbia should have a dilemma. We thank the EU for including us in the program, but if we can introduce them sooner, we will. But we will not ask anyone to be vaccinated, except the army, the police and the doctors. Our obligation is to deliver the vaccine to Serbia as soon as possible. I cannot guarantee it, but there is a good chance that the amount of vaccines in Serbia will be significant soon. It is a matter of hours and days. We should not lose people, fortunately it is a little better in our country than in Bosnia and Croatia", Vučić said./ibna