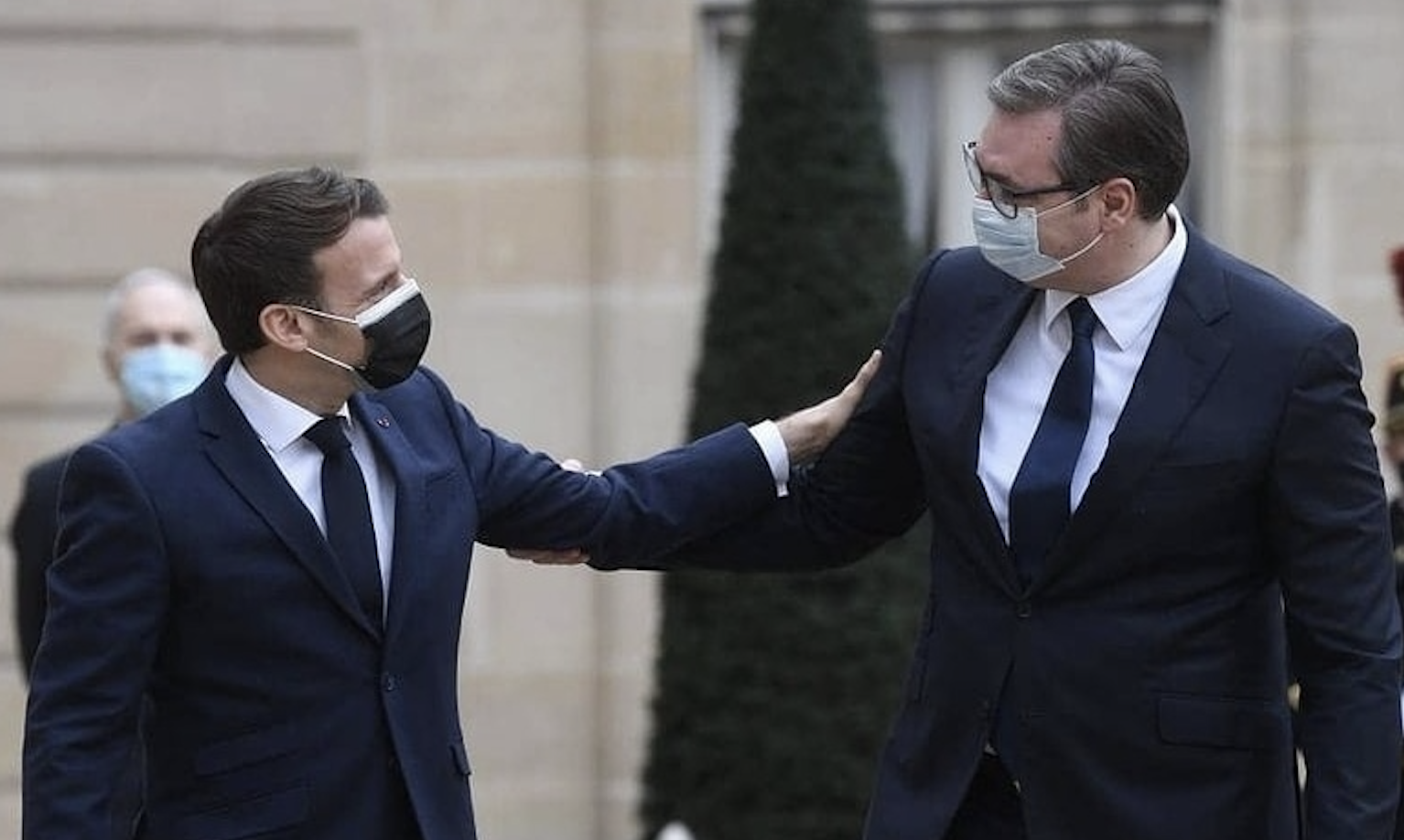 Serbian President Aleksandar Vučić visited Paris on Monday, where he met with French President Emmanuel Macron.
Following their meeting, Serbian President Aleksandar Vučić stated that Serbia would have the full support of French President Emmanuel Macron in its European path, adding that he expected the process to accelerate and for many new chapters to be opened.
During his conversation with Macron, the main topic was the issue of the Belgrade-Pristina relations.
"It is a difficult and crucial issue for the whole of Europe, not just for our country. However, we connected all this at the same time with the European course of Serbia. We will have great support from Macron. I expect big changes; we were the first to accept the change in methodology and I expect a lot of new chapters to open," Vučić said.
As he explained, the chapters will be opened now by the delegations and Serbia can open more in one year than it did over the last four years.
"Given the geopolitical relations, I will not be surprised if other agreements are reached in the future which no one even envisages today, and which will facilitate both Europe and Serbia," Vučić said.
As for the negotiations with Pristina, he said it was a matter of willingness to compromise.
He stressed that Serbia is always ready for dialogue with Pristina, but it always takes two to have a conversation, noting that the other side has no desire to talk but only to achieve the so-called Greater Albania.
Vučić said the key question is whether anyone in Pristina will understand that they can not get what is "the source of their desire," but that it rather has to engage in talks, according to reports by Tanjug.
He said he is not seeing this in Pristina, neither with those who are expected to win the elections according to the polls, referring to Albin Kurti's party, nor with those with whom he will be in a coalition, that is, Haradinaj's party.
"Apart from the desire to create a Greater Albania, I do not see anything else and I do not see anything that could bring us closer to a serious dialogue; of course, we are always ready for talks, we support the position of Miroslav Lajcak. However, every conversation requires two parties, but I am not seeing a second party at the moment," Vučić pointed out.
Asked if France could help speed up the dialogue process between Belgrade and Pristina given the fact that it has good relations with Joe Biden's new US administration, Vučić said that France has the best relations with the new administration in Europe and he would like Macron to be granted more liberty in this kind of political action.
"I believe in the important role of Macron and France. They will be holding elections in May next year and I think Macron has a good chance of winning. He has great ambitions, he knows geopolitics well and, unlike others, he is not afraid to find innovative solutions," Vučić said.
Referring to his meeting with Macron, he noted that "during the pandemic, people avoid meetings and focus on minimizing the dangers they expose themselves to as possible, but this is proof of the convincing friendship and devoted approach of French President Emmanuel Macron in the Western Balkans, adding that the French President understands the problems and the weight of Serbia's position.
Concluding, the Serbian President revealed that Macron, "showed incredible cordiality. He led me to the cellar of the Elysee Palace. Not only from the Balkans, but also from Europe, few have had the honor to see this." /ibna