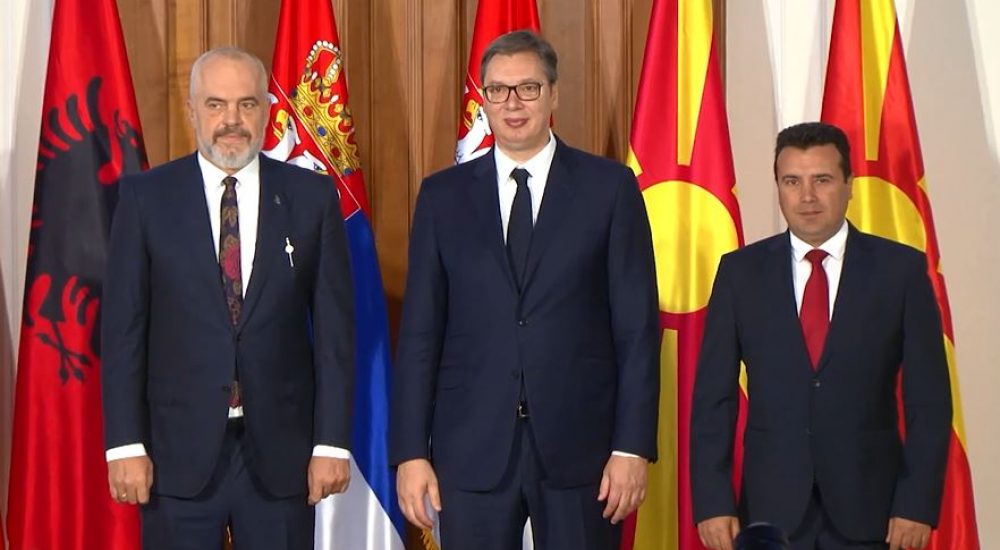 Serbian President Aleksandar Vucic, speaking from Tirana where he is paying a two-day official visit, announced that a greater co-operation between the emergency authorities, alongside the establishment of a single labor market has been agreed with North Macedonia and Albania.
We agreed on greater cooperation between the emergency authorities, the combined action of the fire brigades and the police units in the event of fire, floods, earthquakes and related disasters. We will have a unique system that will allow us to respond and assist immediately. This could be proven crucial, as it became evident during the earthquake in Albania – Vucic said during the press conference.
He also added that the next meeting scheduled for late January in Belgrade would be historic, underlining that before the end of next year citizens would be able to move across borders only with their IDs.
A software has been created in the single labor market. In the event that an Albanian or a North Macedonian moves to Serbia, they will be able to sign a work contract from their phone or their computer. This way, in the event that an Albanian goes to Serbia and wants to work, we will already have his or her information, since we will be in an interconnected network. The same will apply the other way around. Within five days the individual will receive a registration number and will be able to operate on the territory of our country in any sector and vice versa.
The single labor market constitutes a revolutionary move and fantastic news, the Serbian President stressed.
The 12-million job market is great news for investors and will bring big changes. This will mean a dramatic inflow of investments, as it is important for foreigners to feel secure in the region – Vucic said.
Responding to journalists' questions regarding the protests in Tirana, President Vucic replied that he was really pleased with the talks he had with Rama and Zaev and that he was used to protests.
This is normal in democratic regimes and I don't see any particular problem; yet it seems to me that these people are more focused on the past. I felt great, they brought me nice tea to drink. I think some people do not understand reality, do not live in the present and have no vision for the future. I think this will allow for progress to be made not only in Belgrade but also in Skopje and Tirana.
Vucic is in Tirana for a two-day visit, during which he will attend a meeting of the Western Balkan leaders regarding the "Mini-Schengen" issue.
The initiative to remove barriers to the flow of goods, services, people and capital was initiated by President Vucic who, two months ago, had welcomed in Novi Sad the Prime Ministers of North Macedonia and Albania, Zoran Zaev and Edi Rama respectively. /ibna