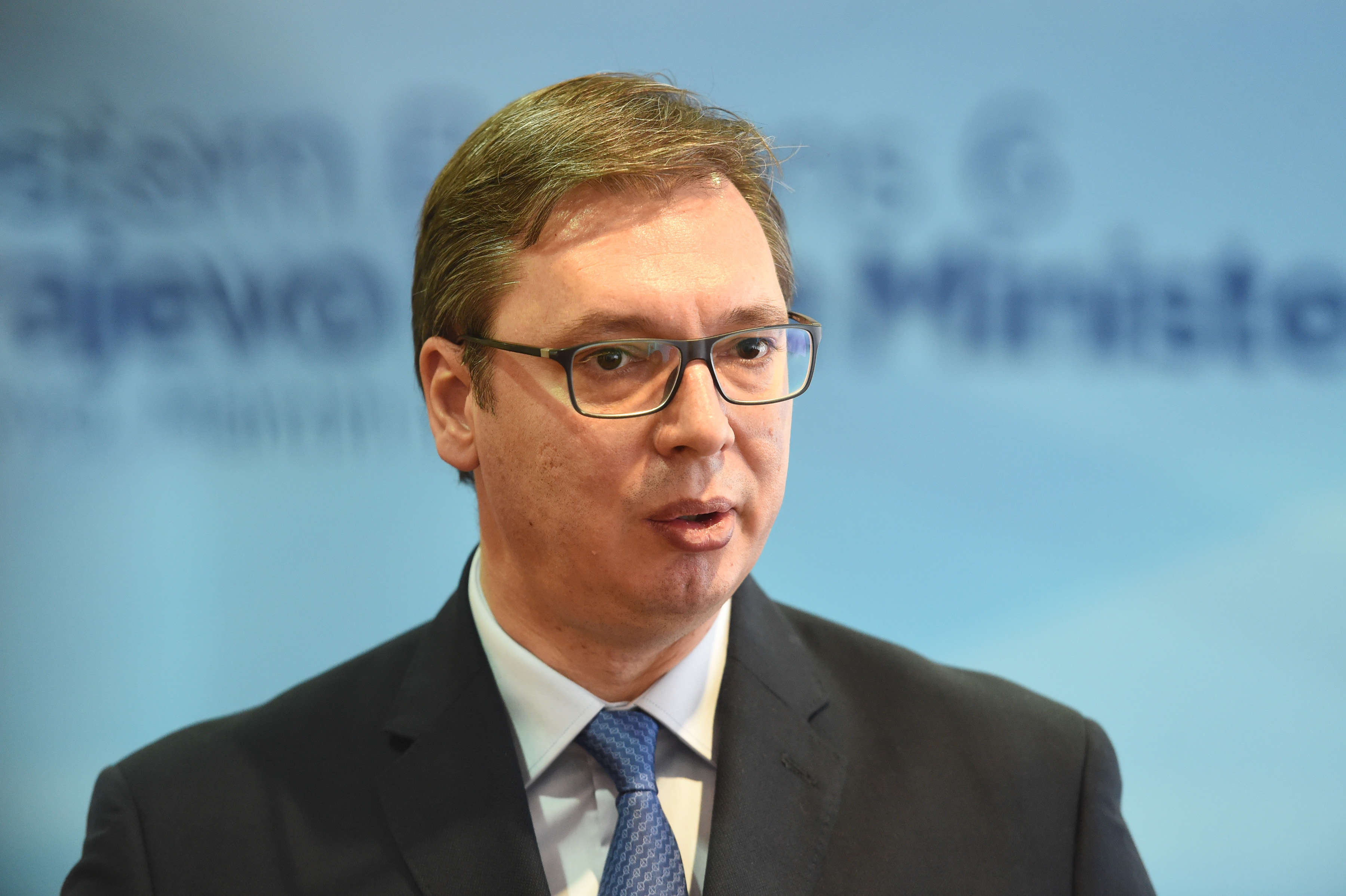 "We have made our decision long time ago. And that decision leads us towards the European Union. But since that we are still not a member state, my job is to preserve the best possible relations with the Russia", said Serbian president Aleksandar Vucic in the interview for Blick, a Swiss newspaper.
At the same time, Vucic apparently suggested that Serbia's military cooperation with Russia became the reason for EU to be concerned of.
The president believes, as he said, that he is the right person to resolve the issue of Serbia's relations with Kosovo. "And do you know why? I used to be the youngest member of parliament, then the youngest minister, the youngest prime minister and, finally, the youngest president. I have no further personal ambitions", he said.
When asked about his ultra-nationalistic past and his term as information minister during the rule of Slobodan Milosevic, Vucic said: "I didn't play any big role at the time that I should now be ashamed of.  But I analyze my mistakes. I am still a proud Serb, but now I know that life is not to have some rock somewhere, but to improve the everyday life of the people."
On the other hand, the president, as he said, is not ashamed to say that he has changed. "I have changed. Only donkeys do not change. I am proud because I learn everyday and people believing me", he elaborated.
Vucic did not answer whether he would rerun, after he became president this April. "I have no any doubts that I would win the next elections. But maybe I would not run". He put an accent on his popularity, claiming that in Bosnia, in each part of the country, he is the most popular foreign politician besides Vladimir Putin.
He rebuffed claims on his authoritarianism saying that there are no his portraits in public offices and that he is the most attacked Serbian president in media in recent history./IBNA