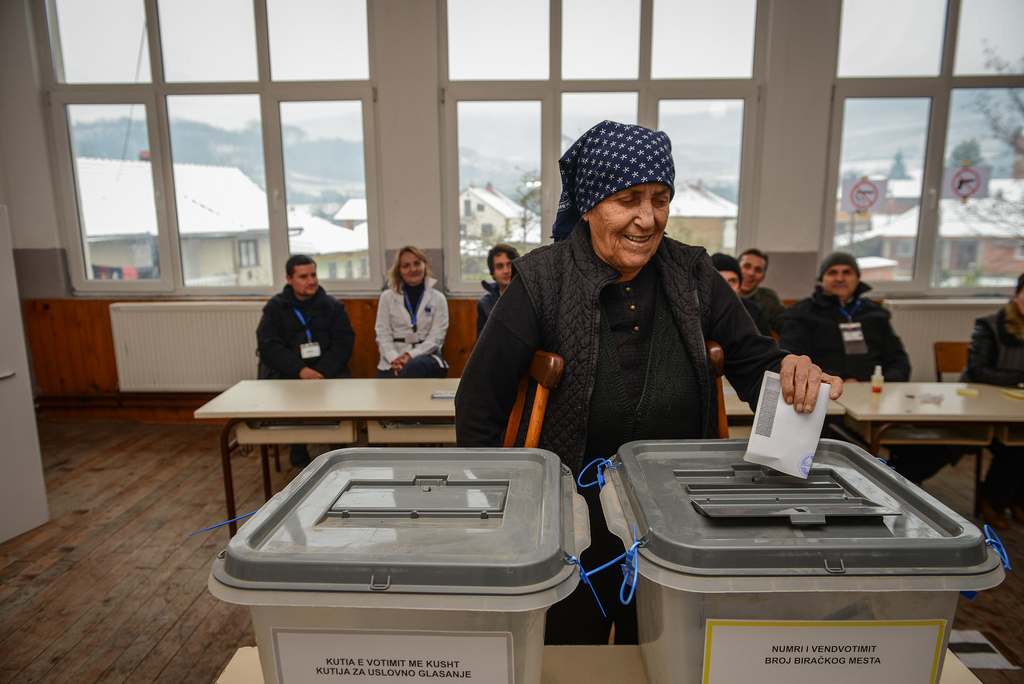 We want serious dialogue with the Albanians, but they (Albanians) have to know that we also want to preserve the interests of the Serbs in Kosovo and Metohija, president Aleksandar Vucic said commenting Sunday elections results in the province.
"The so called war or veteran coalition that won the majority… is the group that has threatened Serbs in the most open manner and that will create a lot of problems to us", Vucic told journalists. He added that this coalition now has in front of them "the united group of the political representatives of the Serbs".
"The key is that Albanians did not achieve what they want to among Serbs – to gain some kind of the control over Serb members of parliament in decision making in Kosovo", Vucic said. The president also said that this was the objective of "some from abroad", but he did not specify.
The results of the elections in Kosovo will "create many problems, but we will strive to preserve the stability and continue the dialogue", Vucic stressed. The government in Pristina will be faced with a single Serbian group, he reiterated.
The Serbian president labeled the winning coalition as "belligerent" and "terroristic". "We will see what kind of (ruling) coalition they want to create", Vucic went on.
He admitted he was hoping that the results would be different "considering the will of Albanian people". However, Vucic added that he could not "vote on their behalf". He thanked Serbian voters "because they were disciplined and voted for their interests".
"They have showed that we want to have a serious dialogue with the Albanians, but also that we have to preserve the interests of the Serbs… They (Serbs) have voted in larger numbers than in the elections for the president of Serbia recognizing the importance of this process", the president concluded./IBNA