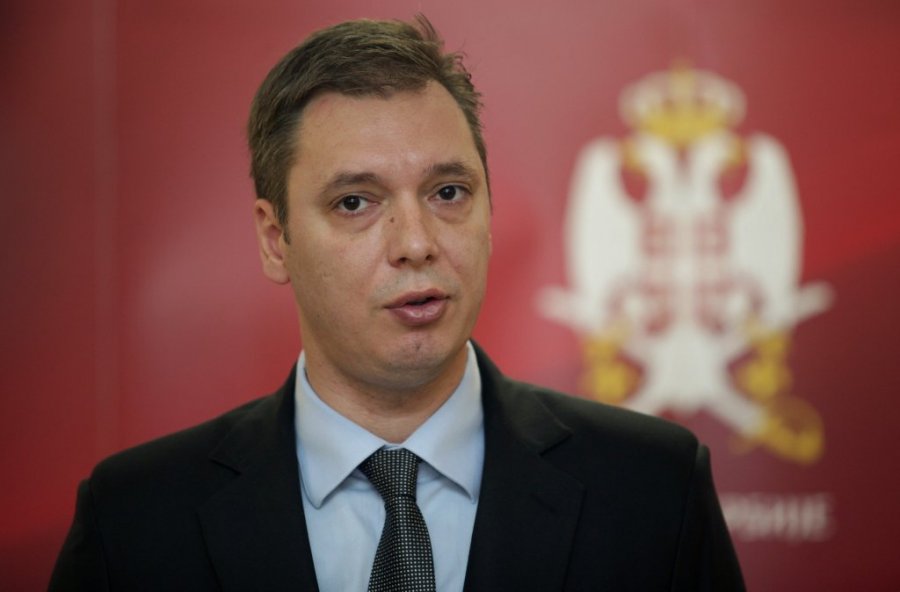 Belgrade, November 30, 2015/Independent Balkan News Agency
By Milos Mitrovic
Prime Minister Aleksandar Vucic is, according to the assessments of security services, the most vulnerable person in Serbia and Serbian Army is absolutely ready to defend him, Defense Minister Bratislav Gasic said today. Gasic spoke amid statements and reports that certain circles are planning a coup against Vucic.
The Serbian Army is responsible for the security of the premier and it is absolutely ready to respond to any threats or security risks that may endanger the PM in any manner, Gasic underlined. Considering security risks, Gasic recalled the 2003 assassination of Prime Minister Zoran Djindjic adding that its "actors" are still "at stage" in Serbia. However, the minister did not give precise details.
"These are political-criminal-tycoon-media actors, and they were also present when that tragic event occurred", Gasic said. He went on to say that "the subordination of all security services provides enough data which are being analyzed by special stuff within Defense Ministry". He explained that further details could not be given.
Last week tabloid Kurir reported that PM Vucic was in the group which allegedly attempted to persuade its former director to falsely accuse Kurir owner. On Sunday Vucic took the polygraph test voluntarily in response to the allegations and passed it. At the same time, Interior Minister Nebojsa Stefanovic said that a former policeman was arrested for spying on Vucic's family home.
Dragan J. Vucicevic, editor-in-chief of tabloid Informer, who is close to Vucic's Serbian Progressive Party, repeatedly claimed that Kurir was the part of conspiracy against PM, alongside with foreign services and even some members of the government. But all ministers have expressed their loyalty to Vucic. PM also complained earlier that certain foreign embassies were against him.
Later today Vucic is to talk about the alleged attempted coup against him.