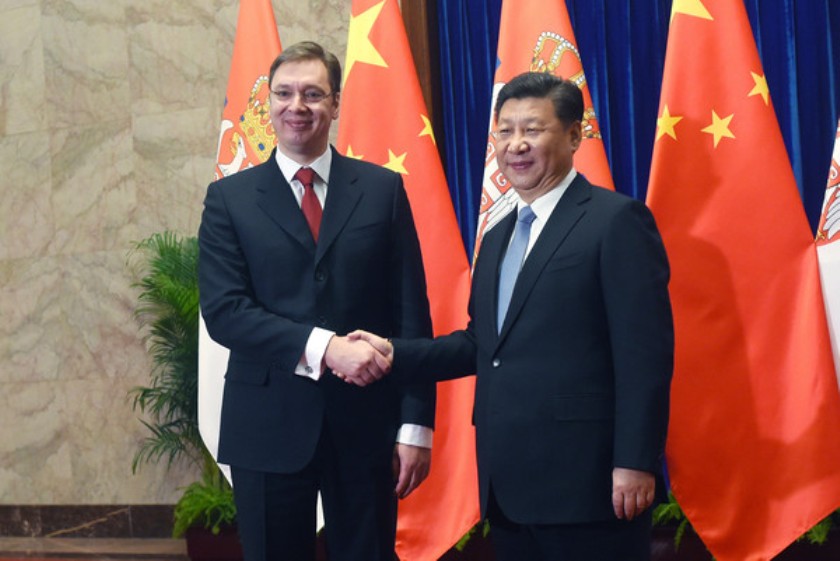 An important agreement that will bring about $ 3 billion in investment is expected to be signed in China by Aleksandar Vucic, Serbia's president. Yesterday, on the first day of his visit to Beijing, during which he participated in the World Economic Forum, an agreement was signed with the Chinese "Shandong Linglong Tire Co" to build a factory in Zrenianin, NW Serbia. The investment is worth $ 900 million and will be implemented over the next two years. The company makes tires for major French and German carmakers and, as announced, these needs will be covered by the factory in Serbia by March 2020.
Aleksandar Vucic also met yesterday with the management officials of the Central Bank of China and EXIM BANK. During these meetings, the financing of infrastructure projects in the transport and energy sectors was discussed. Chinese banks are funding major projects in Serbia, while also providing soft loans to Chinese companies wishing to invest in strategic sectors such as energy, steel and mining.
Serbia's president will meet on Tuesday with his Chinese counterpart, Xi Jinping. Ten agreements will be signed during the meeting, most notable of which is the one regarding RTB-Bor mines with Chinese company Zijin Mining Group picked by the Serbian government as a strategic partner that will invest $ 1.46 billion in the next 6 years.
Significant agreements are expected to be signed on the motorway leading to Montenegro, where Chinese companies are already involved, as well as on the construction of the Belgrade ring road, the reconstruction of the Nis-Dimitrovgrad railway network, and financing opportunities for the reconstruction of the Belgrade-Nis railway network.
Also on the cards is the signing of an important transnational agreement towards establishing a free industrial zone in Serbia for Chinese companies where products produced and destined for export to Europe will be subject to a special customs regime./IBNA