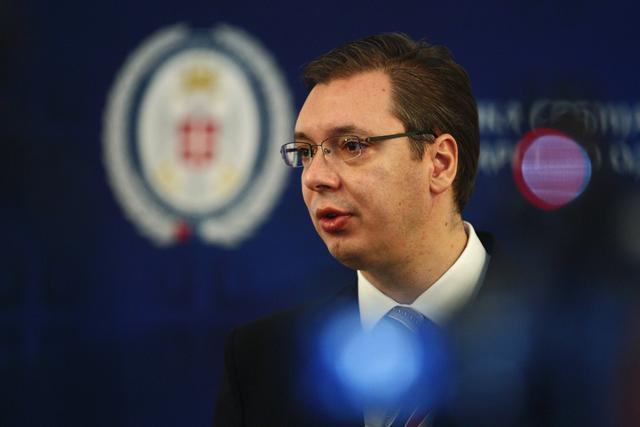 Pristina, May 6, 2013, by Tinka Kurti-The deputy Prime Minister of Serbia, Alexander Vucic is expected to hold a number of meetings with the Serbs of the north of Kosovo. The meeting may take place on May 12.
"Serbia will find ways to protect its interests without the use of force and violence", said Vucic, while declaring that he will meet with the representatives of the Serbs in the north.
Contrary to the last time, when Vucic had met only the Serbs of the north, avoiding the Serbs of the south, this time he plans to meet Serbs on both sides of Ibër river.
A few days ago, the Serbian Prime Minister, Ivica Dacic had declared that Serbia would implement the reached agreement with or without the Serbs of the north. /ibna/