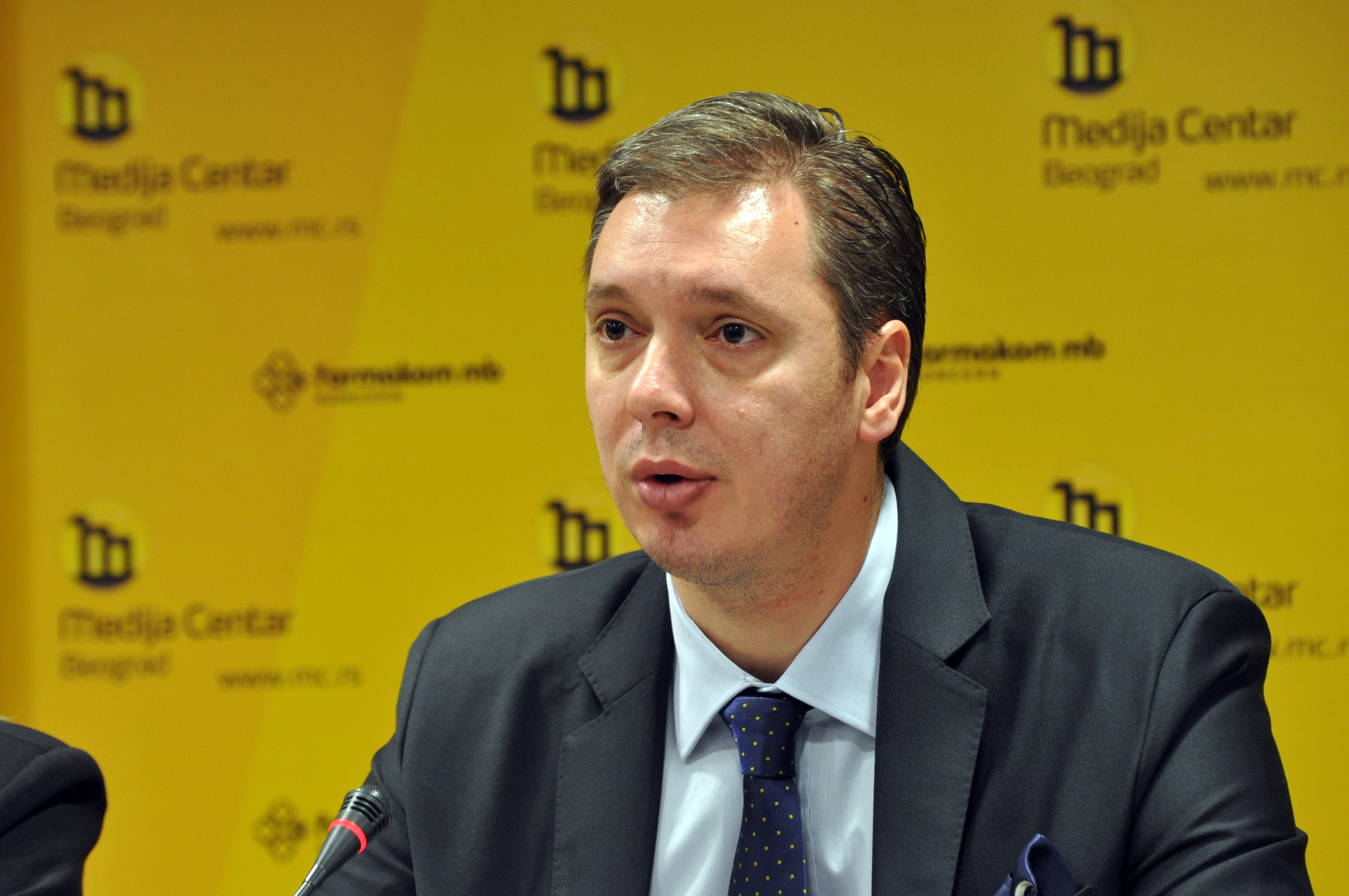 Belgrade, May 5, 2015/ Independent Balkan News Agency
By Milos Mitrovic
Serbian Prime Minister does not plan to visit Moscow at this moment, his cabinet confirmed to the newspaper Danas. On the other hand, Vucic said earlier this month that he would visit Washington in June. He will meet there with U.S. Vice President Joe Biden.
Dmitry Medvedev, Russian Prime Minister, has invited his Serbian counterpart to visit Moscow. Russian ambassador to Serbia Alexander Chepurin delivered the invitation to Vucic on April 23. Vucic and Chepurin have said that the visit would significantly improve bilateral relations between Serbia and Russia. However, Serbian premier's cabinet revealed to Danas that the visit "is not planned yet".
Belgrade's newspaper recalled that Vucic has not commented President's Tomislav Nikolic decision to send Serbian soldiers at the military parade in Moscow on May 9. Amid tensions between West and Russia over Ukraine, Nikolic will also attend the manifestation that Russia organizes to mark the 70th anniversary of the Victory Day.
Sources from Vucic's cabinet claimed earlier that Nikolic has not consulted PM over his decision, but President's media officer denied such allegations.
Furthermore, Serbian Ministry for Foreign Affairs has recommended Nikolic to send army seniors to Moscow's manifestation, rather than guards; however, the President has not "taken into account" this recommendation, Danas reports.
Serbia is in delicate situation considering Ukraine crisis. On one hand, Belgrade underlines its support to Ukraine's territorial integrity "including Crimea". On the other hand, Serbia which strives to become European Union member, did not join in the sanctions against Russia. Considering Serbia's attendance at the parade, EU's Commissioner for Enlargement recalled that officials in Belgrade "have clearly and repeatedly stated that European integrations are their strategic goal and that it's of crucial importance for them to demonstrate adherence to European values and interests".
In the interview for Serbian Tanjug news agency, Johannes Hahn emphasized that current Serbian OSCE chairmanship is especially important in this regard. "Everything which may look like an abandonment of loyalty to European values is not a move to the right direction", the European commissioner added.