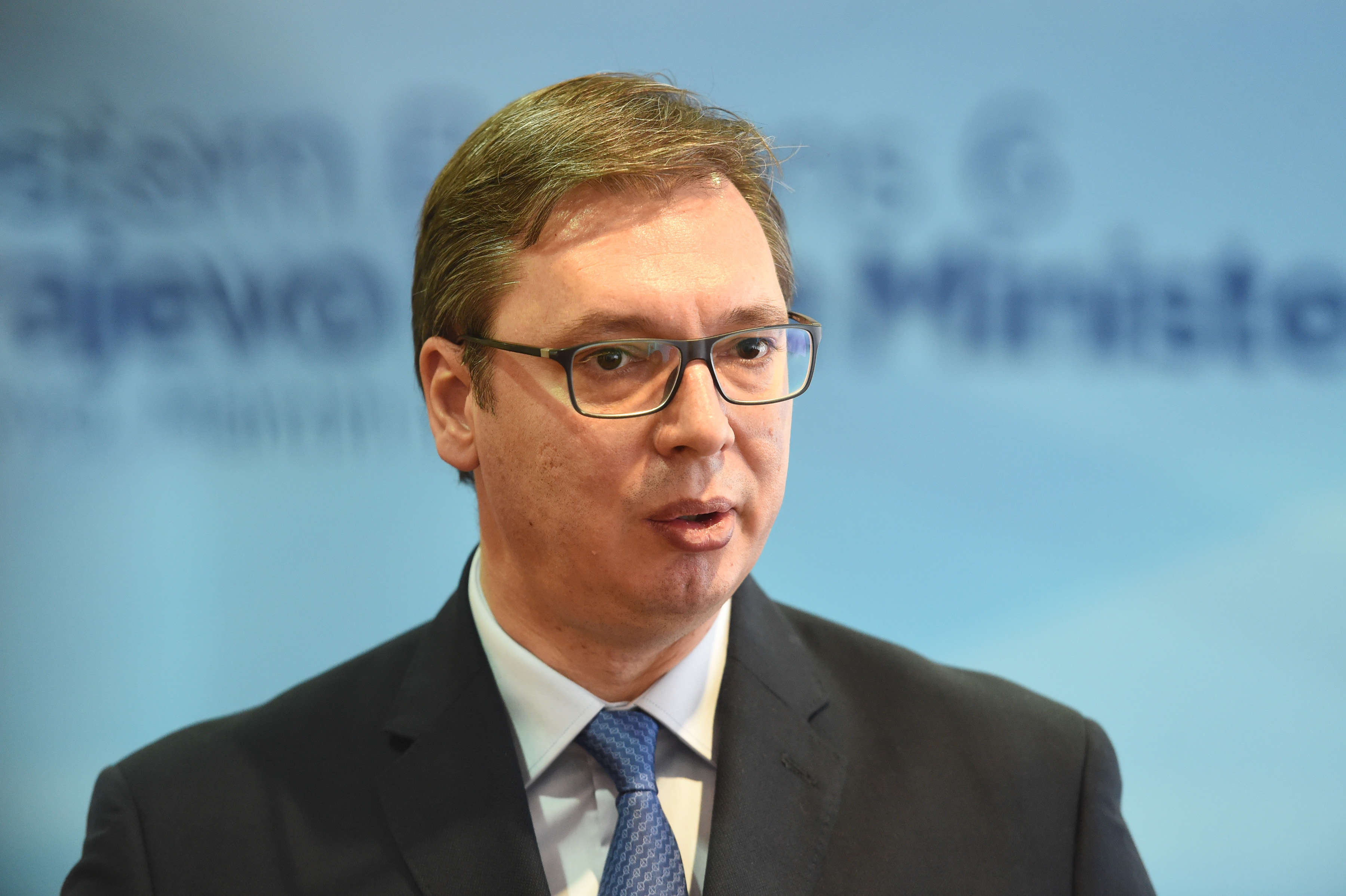 Serbian President Aleksandar Vucic and Deputy PM Zoran Mihajlovic have denied that a western humanitarian center would be built at the Ponikve airport.
Their reactions came after reports that the US and the EU were planning to build a center in western Serbia as a response to the Russian one in southern Serbia.
However, this was later denied from EU and US diplomatic circles.
Speaking on Friday, Vucic recalled that the Unites States already has a base in the territory of our country – Camp Bondsteel in Kosovo.
"We want to have our own centers," he told reporters, adding he had not heard anything about the United States wanting a base at Ponikve.
The president remarked ironically that if the daily Danas – that originally reported the story – "knows more than he does," that made him "obviously someone who will have little say in the matter."
"I did not hear that they got any permits for it, and if they do – let them let me know," Vucic said when asked to comment on the report.
Deputy Prime Minister and the Minister of Construction, Transport and Infrastructure Zorana Mihajlovic said that the information about the building of a humanitarian center at the airport was "not absolutely true."
When asked by journalists how realistic it was that a "Western" humanitarian center would be built at Ponikve – to counter the Russian-Serbian Humanitarian Center in Nis- Mihajlovic said:
"I've seen it and it's not exactly absolutely accurate information. This is more of interest to some local leaders, whom I call 'the sheriffs'."
On the other hand, Ponikve Airport Director Sasa Savic claims that both the EU Delegation and the US embassy in Belgrade have shown interest in the project. In a telephone statement for Tanjug on Friday, Savic repeated that the airport and the Interior Ministry's Sector for Emergency Situations applied together last year for EU funds, and added that the amount in question was 600,000 euros.
He explained that this future center would cover the whole of Serbia, but above all western Serbia, as well as eastern Bosnia-Herzegovina and the north of Montenegro. According to Savic, Bosnia also applied for half a million euros, meaning that the total EU funding of the project would have been EUR 1.1 million.
"They came from the US embassy and liked this idea, and it was agreed they would come again after the New Year 2017. This project was then suddenly suspended by the EU delegation to Serbia. I suppose this happened because of information that Arabs wanted to invest money in the Ponikve Airport," Savic said.
According to Savic, he received a telephone call "20 days ago" from the US embassy, and was told that "because of the arrival of a new man to the embassy, the ​​talks on this topic would be continued later, since this idea is interesting to them."
The project envisions upgrading the airport to deal with emergency situations, provide aerial firefighting, and easier delivery of humanitarian aid using aircraft, Savic said. He added that, had the facility been in place several years ago, "situations would have been prevented" that occurred during a large wildfire on Mt. Tara in western Serbia.
The media, meanwhile, are already "forecasting" that the US and NATO would use their future base at Ponikve to launch drones to monitor "Eastern Europe, all the way to Russia"./IBNA
Source: B92