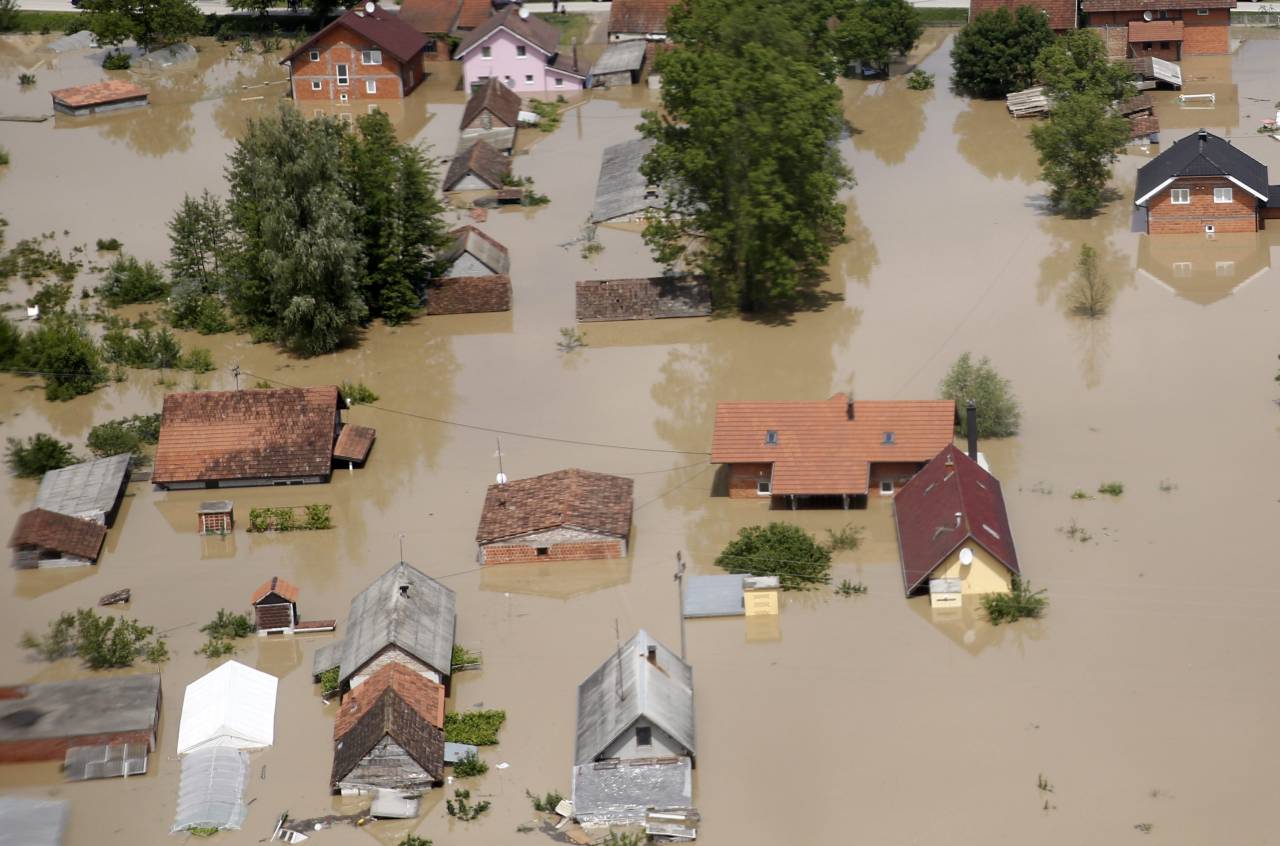 By Milos Mitrovic – Belgrade
Serbian prime minister Aleksandar Vucic has ordered an "urgent investigation" that should provide the answer whether there might have been "more timely" reaction on disastrous floods that had hit the country earlier this month.
According to "Nase novine" daily, the investigation would be focused on Obrenovac officials; this town has been the most severely affected with the floods that left dozen dead and prompted the evacuation of some 24,000 people.
Unnamed source from Serbian government told daily that "the most of complaints have been addressed against Miroslav Cuckovic, head of Obrenovac municipality. "The order (by Vucic) means that everything should be investigated completely in order to eliminate the slightest possible suspicion or issue. To put it simple, this is too important issue, the damage (from the floods) is enormous especially regarding the cost in human lives, to leave anything unresolved", the source explained.
The government was unanimous that "absolutely nobody may be pardoned" if failures are proven, the source added.
"The members of the National Assembly as well as the complete public will be informed on the results of investigation and if mistakes are found further steps will be undertaken by the respective institutions", the government source specified.
The performance of the municipality as well as those of the national crisis staff, water management companies and Republic Hydro-meteorological Service of Serbia regarding Obrenovac have already been analyzed.
Water infrastructures destroyed by the floods need to be renewed as soon as possible as otherwise even mild precipitation can cause enormous damages, Goran Puzovic, director of the Srbijavode public enterprise said on Sunday, Tanjug reported.
"We have not had preventive action in the last twenty years, as there was no money. There was not enough money for maintenance of facilities, their reconstruction, rehabilitation, or construction of new ones. It was impossible to defend against this flooding," Puzovic said.