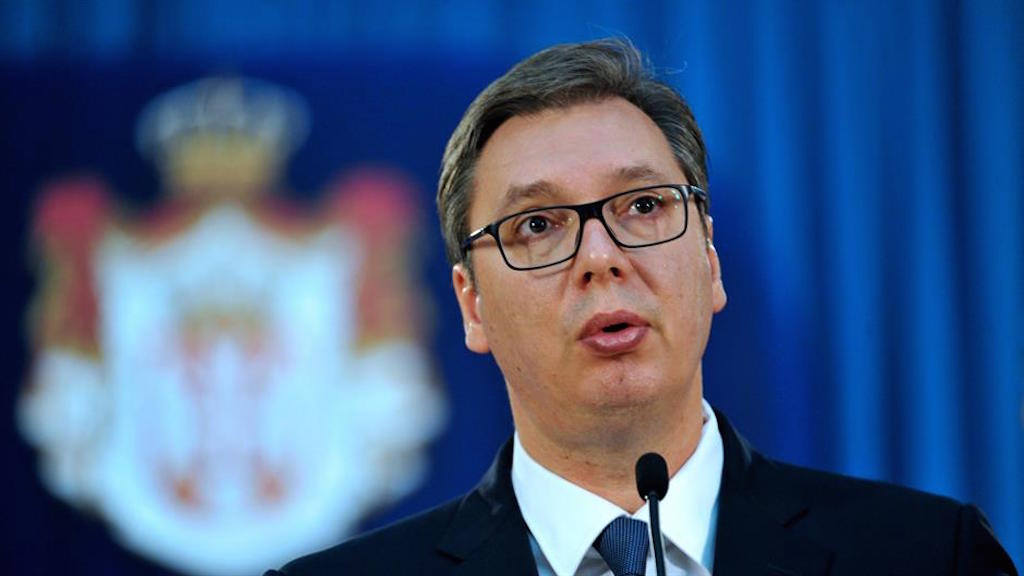 Serbian president Aleksandar Vucic has announced that he would visit Ankara in May. At the same time, he said that he expects China's president Xi Jinping to visit Serbia again. Considering the recent turmoil in northern Kosovo, the president ironically said that Albanians are "powerful, great and strong" because they enjoy "the support of the public from the West". Earlier this week, Vucic had a phone conversation with the Russian president Vladimir Putin over events in Kosovo, as both his cabinet and the Kremlin confirmed.
The Kremlin stated that the conversation was arranged on Serbia's initiative.
Vucic's statements came amid "concerns" of the western officials because of the influence of Russia, China and Turkey in Serbia, and following the violence in the north of Kosovo. During the incident, the head of the Serbian Office for Kosovo and Metohija Marko Djuric was arrested by Kosovo police and was deported to central Serbia. Some other Serbian officials and journalists, according to accounts, have been beaten.
Today, Vucic claimed that "the only objective" of the Kosovo Albanians is to occupy the north of Kosovo, mostly populated by Serbs. Albanians are "powerful, great and strong" as well as their "sponsors" (West). The President told reporters that he had a phone conversation with the Turkish president late on Thursday; according to hi, the talk with Recep Tayyip Erdoğan was "good". "He understands everything as it happened (in Kosovo)", Vucic said. As he added, Erdoğan has appealed for peace.
Erdoğan and Vucic have also discussed the latter's visit to Ankara in May. "This is going to be a great visit. Many people will go with me, business people; we are going there to deapen our relations".
Serbian head of state reiterated that he was hoping he would welcome his Chinese counterpart in Serbia again. "It (Xi's visit) would be a great honor for such a small country as  Serbia", Vucic added. "I am going to wait for him and I hope that he will come", he went on. When asked by reporters about constructing a highway to link the country with Montenegro, he said that talks with Chinese investors have begun.
Xi Jinping visited Serbia in 2016, in a multilateral framework with dozens of European countries.
Simultaneously with Vucic's remarks, western officials expressed their "concerns" over bilateral Chinese arrangements with individual European countries instead of making agreements via Brussels…. / IBNA