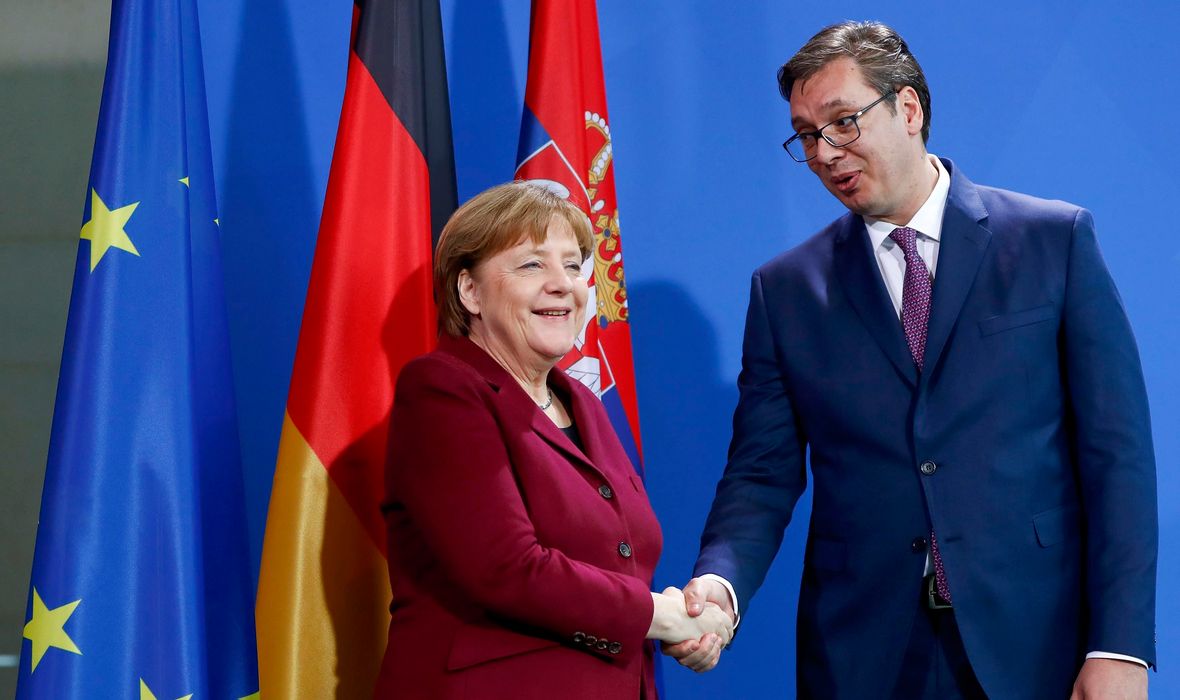 Serbia's president Aleksandar Vucic will meet the German chancellor Angela Merkel, in his second visit to Berlin in less than two months. Vucic's cabinet confirmed the information to Tanjug news agency, adding that the meeting was initiated by Merkel.
Their get together will take place on Friday, April 13.
Berlin has also confirmed the information.
"The bilateral relations, regional issues, as well as European and economic topics will be discussed during the luncheon (of Merkel and Vucic)", said Ulrike Demmer, deputy spokesperson of the German government.
"Last time, on February 27, Vucic had met powerful European and world politicians in Berlin, at the meeting which was also initiated by Merkel; their upcoming meeting will be the twelfth so far", Tanjug underlined. "This will be a working visit which will include the meeting, a working lunch and a press conference", the Serbian president's office, stated.
Tanjug reported that Vucic's "foreign political service" has emphasised that "the visit is considered to be part of the president's usual consultations with the most influential figure of the European and world's political scene". Vucic's people underline the fact that he travels to Berlin "only a month and half" after the previous meeting (February 27).
According to news agency, following his visit to Berlin, the "intensified diplomatic engagement" of the president will be continued with the meetings with French president Emmanuel Macron and European Union's high representative Federica Mogherini.
In February, before seeing the German chancellor, Vucic had said he would ask for Merkel's support in reaching a compromise in the dialogue between Belgrade and Pristina.
"It is unacceptable that Serbia is the only loser when it comes to resolving the Kosovo issue", Vucic had said at the time…. / IBNA
File Photo