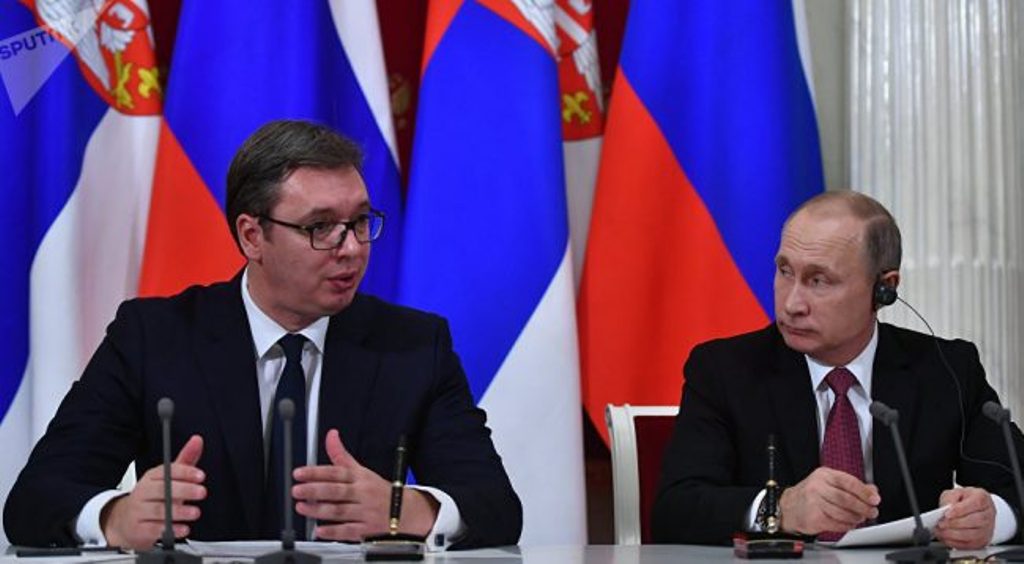 Serb president, Aleksandar Vucic has arrived in Moscow yesterday, while today, he is expected to meet with his Russian counterpart, Vladimir Putin. Kosovo is expected to be one of the most important topics of discussions between the pair.
After the visit that president Thaci had in Gazivoda Lake and the presence of the Special Forces there, the Serb president declared that he would seek help from Russia.
Yesterday, the Russian president's secretary, Dmitry Peskov has reacted on this.
According to Peskov, Vucic's visit to Russia will not only focus on the latest events in the north of Kosovo and that such visit had been planned to take place a while ago.  Meanwhile, yesterday, the Russian Foreign ministry said that acts such as the one seen in the North of Kosovo represent a threat for security. /ibna/