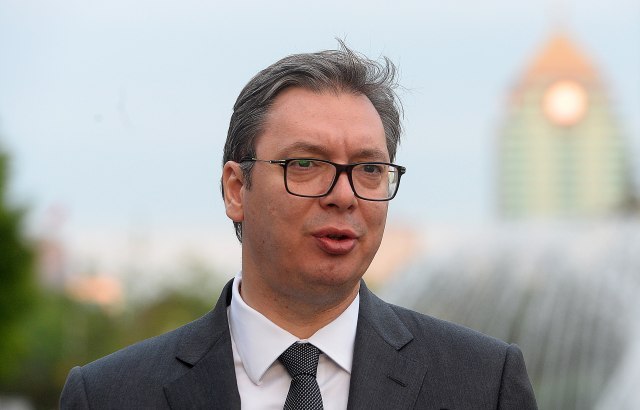 The Serbian President will "most probably" step down from the position of the ruling Serbian Progressive Party (SNS) leader in December, according to Vecernje novosti daily. Among the candidates that could succeed him are Prime Minister Ana Brnabic, Interior Minister Nebojsa Stefanovic and Novi Sad Mayor Milos Vucevic.
In the "broader list" of successors are Vucic's close aids Nikola Selakovic and Marko Djuric, as well as Serbian Central Bank governor Jorgovanka Tabakovic.
Vucic has announced that he does not intend to rerun in the party elections scheduled for the end of this year, N1 TV recalled.
Nebojsa Stefanovic, who is also an SNS high official, said that he does not "see" a better party president than Vucic. "We will see what will be until December. However, I believe that there is no better candidate for this position than Aleksandar Vucic. That (Vucic's leadership) is good not only for SNS, but also for Serbia", Stefanovic told Prva TV when asked about the possibility of Vucic stepping down.
When asked whether he would be ready to take up the leadership of SNS if that was demanded of him, Stefanovic said: "Nobody can demand anything from me".
Goran Vesic, Belgrade Deputy Mayor and influential SNS member, said the same – that nobody can lead SNS better than Vucic. In his words, the Serbian President "has no substitute". Vesic also said that party members could rebuff Vucic's alleged intention to retreat. All SNS members, including those who could be his successors, according to media accounts, would say that Vucic "is the best solution", Vesic said./ibna