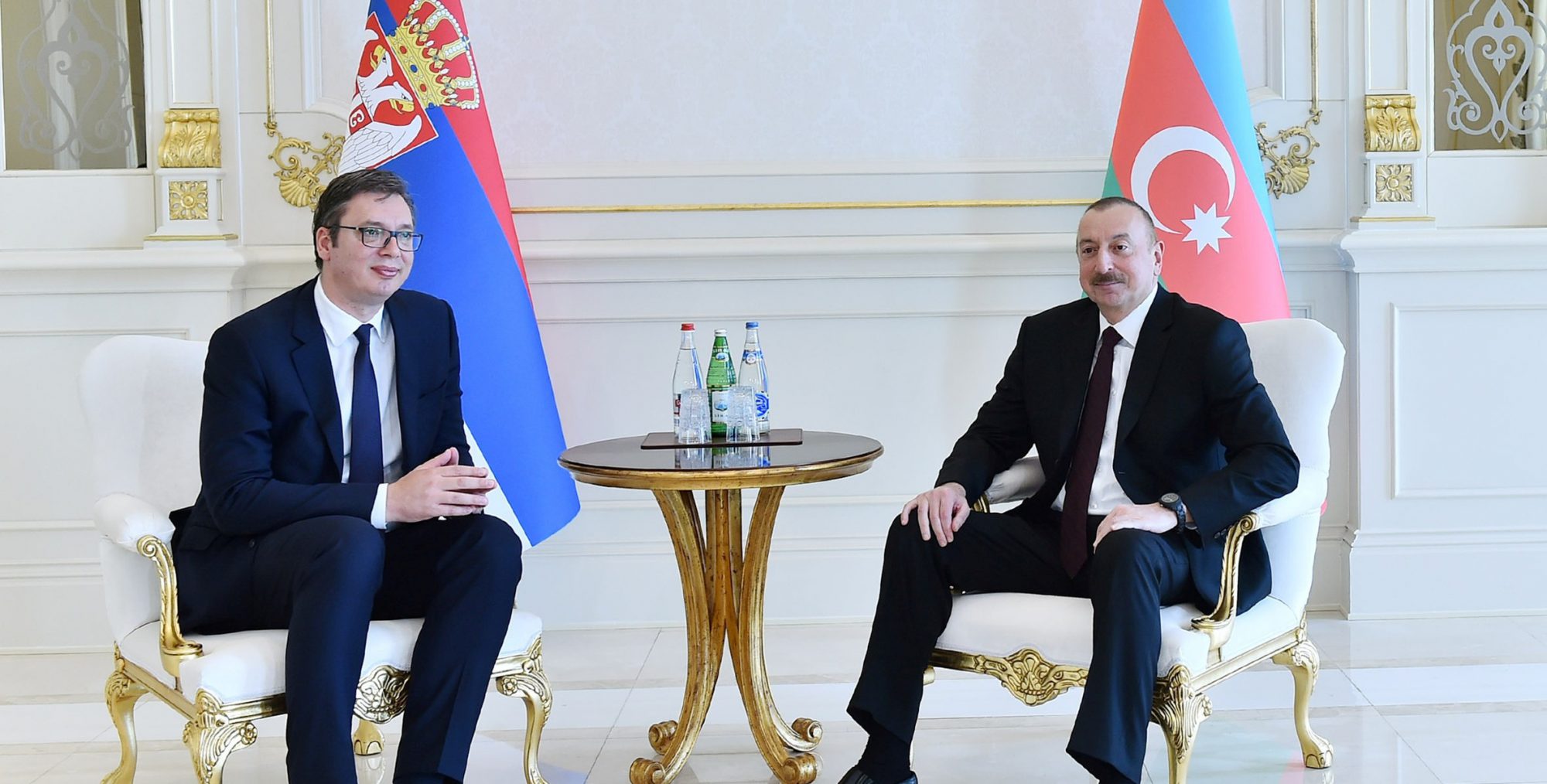 President Aleksandar Vucic has continued today his official visit to Azerbaijan by laying the wreath in front of the "leader of the nation", late Heydar Aliyev's monument in Baku. Heydar Aliyev was the first president of the Caucasus country and father of the current president of Azerbaijan Ilham Aliyev.
Later today Vucic will receive the honorary doctorate at the Centre for Serbian language and culture.
On Monday evening, Vucic said after talks with President Ilham Aliyev that Serbia can gain "significant profit" from "friendly support and meetings" in Azerbaijan.
Baku supports Serbia's positions regarding the Kosovo issue, he said, which "could be a signal for the other Muslim countries not to accept breaching the rules of the international law".
Vucic also said that Aliyev will "send a delegation" to Belgrade to discuss new investments in Serbia.
"We never beg, and we never ask, but when hosts offer that (investments)… We also want them to bring as many investors as possible.  They have invested hundreds of millions and billions of euros away from Moscow, (namely) to Montenegro and Turkey. President Aliyev will send his delegation. They will see whether they will construct luxurious hotels or buy our spa centres in Serbia. There are many possibilities", Vucic enthusiastically told Radio-television of Serbia.
The Serbian leader was impressed by the city lighting in Baku announcing that a similar system would be introduced in three Serbian cities. He also announced a visa free regime for the Azeri citizens…. / IBNA