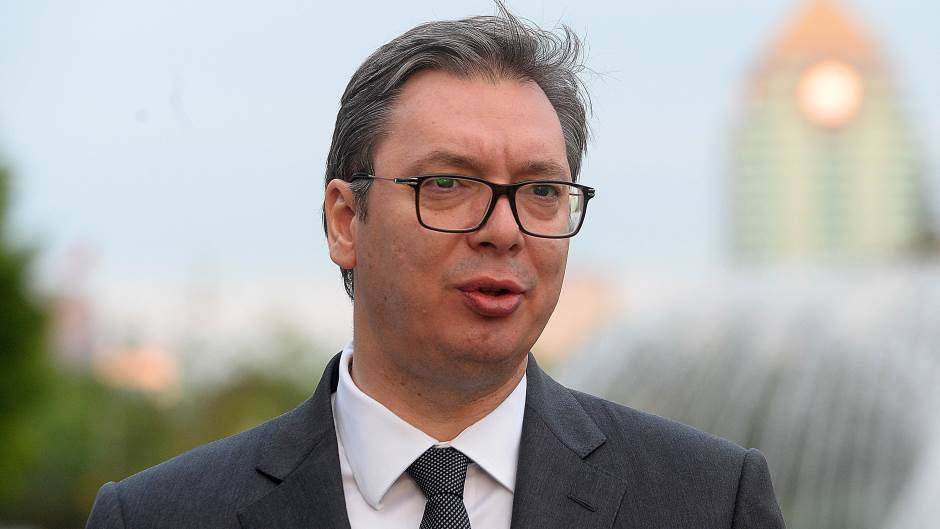 The tripartite meeting as part of the Belgrade-Pristina dialogue ended in Brussels with Serbian President Aleksandar Vučić declaring that the meeting with Kosovo Prime Minister Albin Kurti was "the worst so far" and that Albanians reject any agreement.
The meeting in Brussels was stormy, according to Serbian sources, thanks to the fact that Kurti, at the very beginning of the dialogue, blamed Serbia for three genocides – the first in 1878 and the last in 1999, with President Vučić responding strongly!
"The last time I was in Brussels, I thought there could not be a worse meeting, but now I saw that it was possible," said President Vučić.
As he said, they could not agree on three points.
"Serbia accepted everything and the Albanians did not want it," Vučić said.
The Serbian President confirmed that Kurti had accused Serbia of three genocides.
"Imagine they referring to the statements made by Nataše Kandić and Nenada Čanka. We fully accepted what the EU asked for and the others did not want it. Now I am more worried about the Serbs in Kosovo and Metohija," Vučić said.
"I do not think people can understand. I am talking to people who do not want to hear about the Union of Serbian Statements (ZSO), that a Serb was attacked or killed. You ask me logically, but I can not answer you, because they are irrational people. "In everything I tell him, he mentions the genocide and that he was in prison with us," Vučić said.
Kurti, he said, demanded the arrest of Dušan Mihajlović.
"I say to him: 'What are you, prosecutor in Serbia?' Vučić revealed and added: "Do not doubt that we fought".
According to "Blic", Vučić presented today a detailed list at the meeting with the Prime Minister of Kosovo, Albin Kurti, along with photos, for 80 attacks against Serbs and incidents that have taken place in Kosovo and Metohija since the beginning of the year./ibna