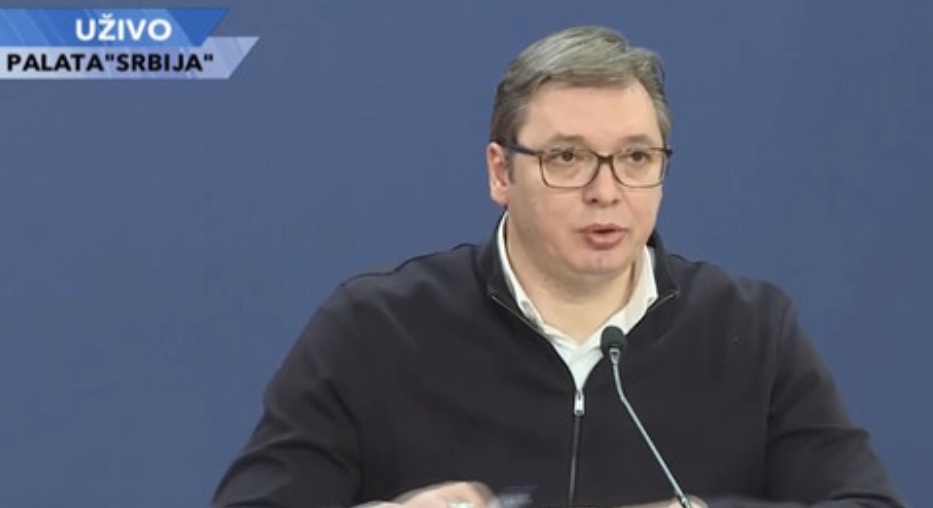 During his visit to "Cirilici", the President of Serbia, Aleksandar Vučić, referred to the elections that are not in the forefront at the moment, the party elections in the Serbian Progressive Party, but also the presidential elections.
"The presidential election is in a year and a half. We will run with our candidate. I will be part of the election process, but I hope I will not be the candidate; that we will have a better candidacy; we will see. This year, I will no longer be the party's president, that's for sure", Aleksandar Vučić stated.
A few days ago, it was decided that the upcoming parliamentary and local elections in Serbia will be held on June 21, which will be the second election in the history of Serbia to be held in June.
"I postponed the election because they asked for it; I wanted it to take place in March. Now they want it to be in September, but if I had postponed it, they would have said it was not the time. I know what people in Serbia think. I would like everyone to participate in the elections, because the tensions will remain in the parliament and not in the streets", the Serbian President noted.
Aleksandar Vučić once again pointed out that "one must learn every day".
"Simon Peres told me that successful countries will be the ones in which students go to school for six hours and rest for two hours; some have the same mindset as in 1996-1997. They can't get rid of the '90s coat. The world has changed, and they are stuck in the 1990s. They also talk about Tito… People need to study, work, you can't do the same things in politics; the same tricks don't work in politics either. Why didn't you bring Xi Jinping to Serbia, or Macron or the Israeli President? Who did you bring? Who respected you? I just smiled when I saw that they had no message for the citizens, that they didn't know what to say", Vučič said.
Concluding, Aleksandar Vučič pointed out that "the SNS (Serbian Progressive Party) has accepted workers and farmers and people of different faiths.
"There are countless problems with SNS. But has the SNS played a historically important role and is it the best political party? Yes, there is no doubt about that"./ibna