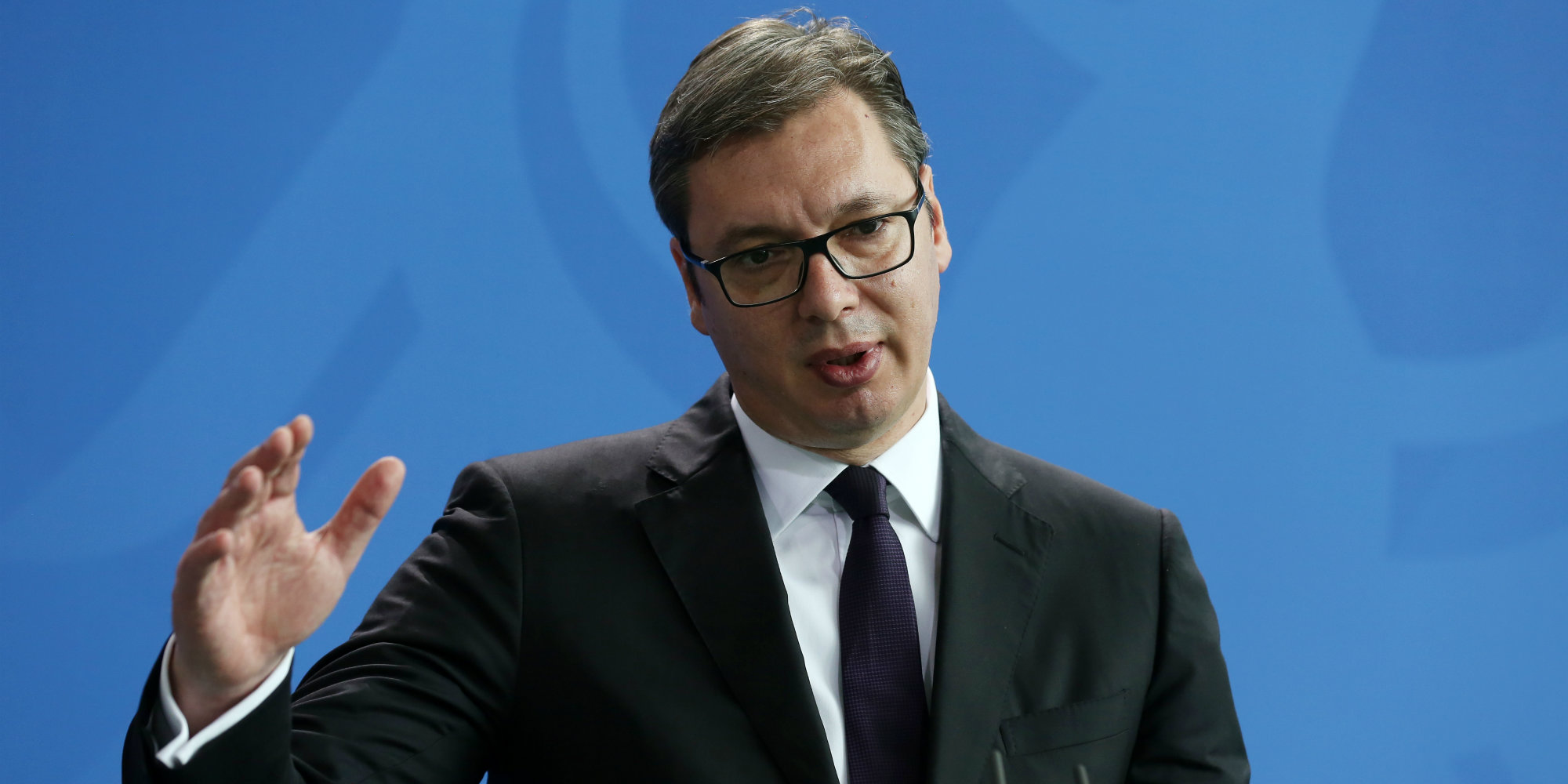 Serbian President Aleksandar Vucic congratulated on Wednesday the new European Commission, by sending out a message that the EU accession  constitutes a strategic goal for Serbia, while adding that he hopes that the country's European course will be realistic and feasible and that its reforms will be properly evaluated.
Vucic congratulated European Commission President Ursula von der Lajen, the EU High Representative for Foreign Affairs and Security Policy Josep Borrell, the Neighborhood and Enlargement Commissioner Olivér Várhelyi and other European Commissioners after the new European Parliament confirmed the mandate of the new Commission.
"I congratulate you on the confidence of Members of the European Parliament today and wish you every success in your work. I am convinced that during your five-year term you will protect, through your extensive experience, the interests of the European Union and promote the values ​​it upholds. I am also convinced that with new ideas you will successfully meet the challenges the European Union is facing today, while striving to make it an even better place for people to live in", Vucic noted.
The Serbian President went on to stress that "although we have long known that the path to accession is difficult, we hope that our European course is realistic and feasible. We will work hard to make Serbia a settled and prosperous country. Therefore, it brings us joy for you to announce that you will support your strong relations and close cooperation with the Western Balkans, because the existence of a European perspective operates as a strong impetus for our reform efforts in society and the economy. That is why I hope that you will sufficiently appreciate our reforms and that Serbia, during your term, with your support, assistance and criticism, will become a country that you will gladly see as an equitable member of the European Union".
"By promoting a policy of peace and co-operation, Serbia will continue to strive for stability in the Western Balkans as a basis for economic and any other type progress in the region", Vucic concluded. /ibna