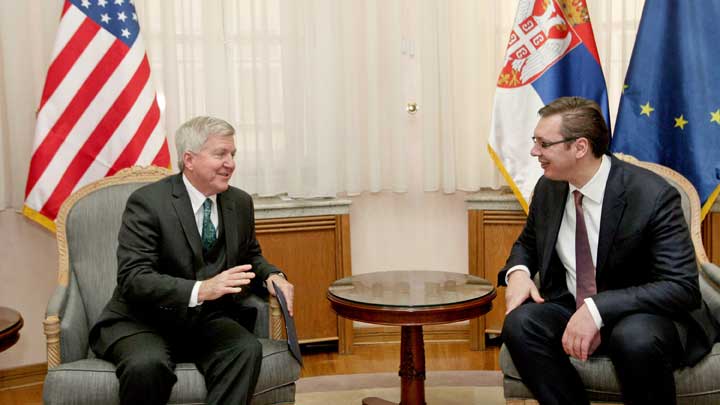 Serbian prime minister Aleksandar Vucic thanked American administration especially vice-president Joe Biden and US ambassador in Belgrade Kyle Scott for the US support to Serbia's accession to the EU.
Vucic met Scott today after previous acknowledging that Biden has urged new chapters in Serbia-EU negotiations to be opened. Scott congratulated Vucic over the progress regarding the European path achieved this year, Tanjug news agency reported.
United States fully support and assist Serbia's reform process and its EU integration path, ambassador Scott stressed. Vucic and Biden have mutually emphasized the importance of the whole Western Balkans integration into EU and the fact that progress towards EU membership contributes to the peace and stability in the region.
Serbian PM reiterated that his government would "continue to conduct responsible and constructive politics in order better relations in the Western Balkans to be created". US ambassador praised Serbian government's reform efforts, adding that the interests of the American companies to invest in Serbia has been increased./IBNA