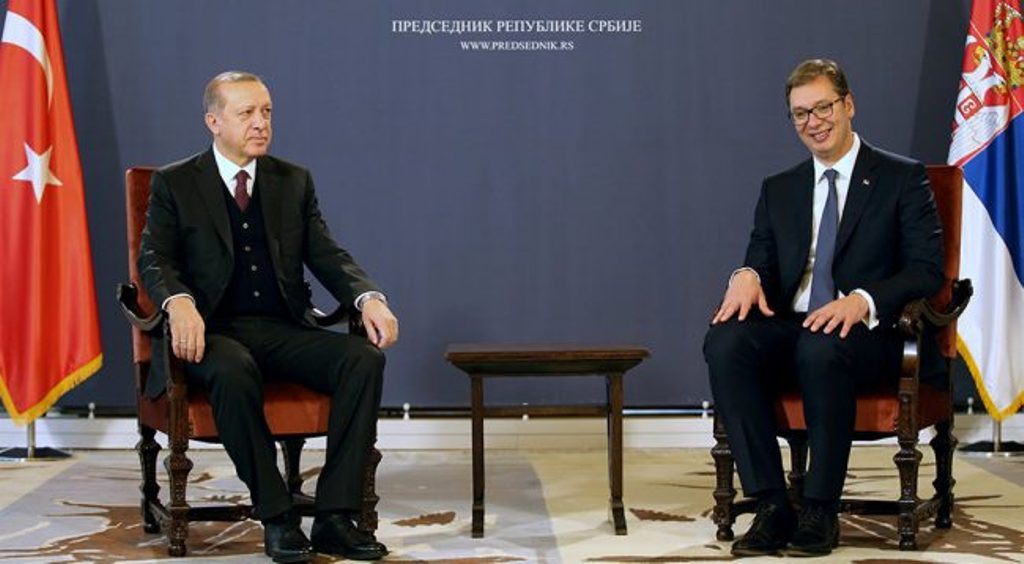 Serbia's president Aleksandar Vucic has had a telephone conversation with the Turkish president, Recep Tayip Erdogan.
During this conversation, the Serb president has been told by his Turkish counterpart that Turkey will support any agreement reached between Serbs and Albanians in the dialogue with Kosovo.
Erdogan has stressed that he expects Vucic to attend the celebrations that will take place on the occasion of the Republic Day of Turkey which will take place on October 29.
"Both leaders have agreed that preparations should start ahead of the official visit that president Erdogan will hold in Serbia in 2019", the statement says. /ibna/