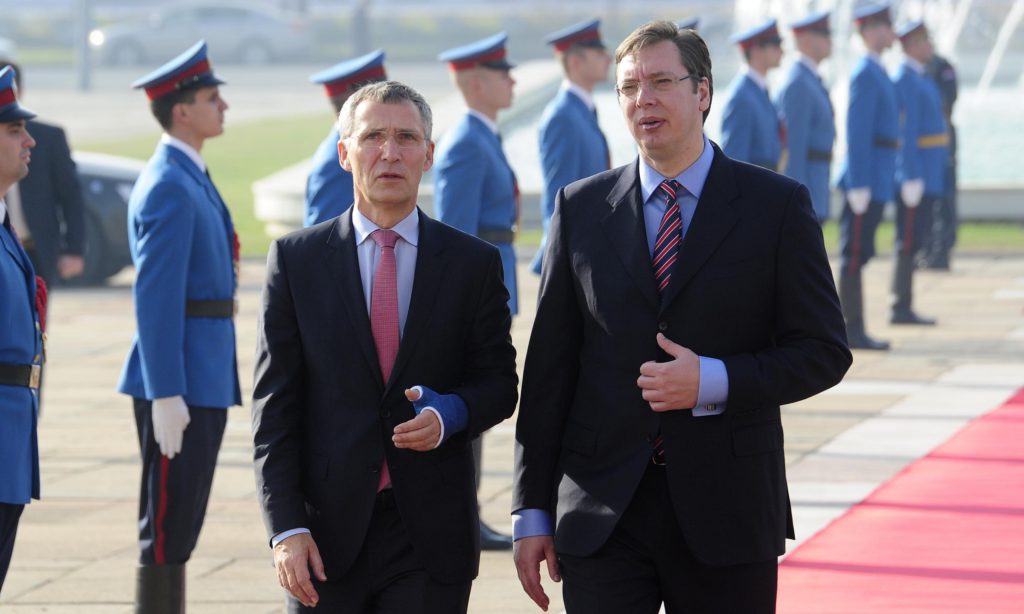 NATO secretary general Jens Stoltenberg said today he was "concerned" over announcements about the formation of a Kosovo army. At the same time, Serbian prime minister Aleksandar Vucic said he has expressed his opposition in phone conversation with Kosovo's president Hasim Taci. In that regard Vucic demanded "assistance" from the United States, the European Union and the Russian Federation.
Stoltenberg also said he has talked with Taci and Kosovo's premier Isa Mustafa to express his "concern" over the idea of transforming Kosovo security forces into armed forces of the breakaway Serbian province.
"Today, I have spoken to Hashim Thaci and Isa Mustafa to convey the serious concerns of NATO Allies on the recent proposals by the Kosovo authorities to transform the Kosovo Security Force (KSF) into an armed force, without a constitutional change. I made it clear that unilateral steps such as these are unhelpful, and I urged the Kosovo authorities to remain in close contact with Belgrade", Stoltenberg said.
He added that NATO has been supporting KSF as professional forces.
"The structure, mandate and mission of the KSF are a matter for local Kosovo institutions in accordance with their constitutional law. However, should the mandate of the KSF now evolve in the way proposed, NATO will have to review its level of commitment, particularly in terms of capacity-building.  I made this clear during my visit to Kosovo in February and I reiterated it in my telephone conversations today", Stoltenberg said adding that he remains in contact with his EU counterparts.
Serbian PM Vucic said he has urged the "assistance" from EU, US and Russia. "These things are too big to allow somebody to play with them", Vucic said./IBNA