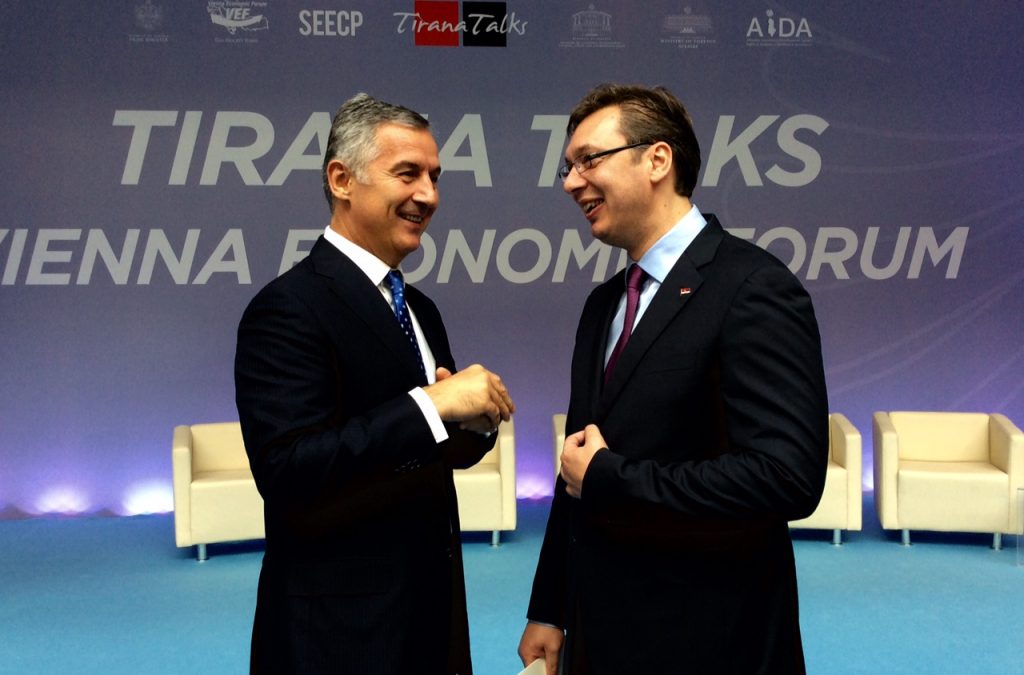 Serbian prime minister Aleksandar Vucic has put into question claims that 20 Serbian nationals arrested in Montenegro have been planning to commit acts of terrorism. Montenegrin prosecution revealed its suspicion that these men – and former head of Serbian Gendarmerie Bratislav Dikic was among them – have intended to hijack Montenegrin prime minister Milo Djukanovic.
"Every day Mr Dikic criticizes Serbian government, but I would like to see … real and serious data whether he was planing some kind of terror", Vucic said today.
Dikic and other Serbian nationals were arrested on election day in Montenegro on Sunday. Djukanovic's Democratic Party of Socialists (DPS) won the elections amid high tensions over Montenegro's aspiration to join NATO. In recent months Podgorica was frequently accusing Russia for meddling in its internal affairs.
Vucic said he was rather skeptical over Montenegro's prosecution claims "also taking into account data found by Serbian intelligence". Those arrested were, as premier added, his political opponents "which doesn't mean they are terrorists".
Still, Vucic is ready to "apologize and congratulate" to Montenegrin intelligence if they provide any information that would support claims on terrorism.
"Let us wait for what state institutions of Montenegro would say, but our job is … and my job is to take care over citizens of Serbia", he said. The stuff of Serbian embassy in Montenegro has visited those arrested, Vucic added.
PM stressed that Serbia wants to have good relations with Montenegro./IBNA
Photo: Aleksandar Vucic and Milo Djukanovic at "Tirana Talks", 2015.