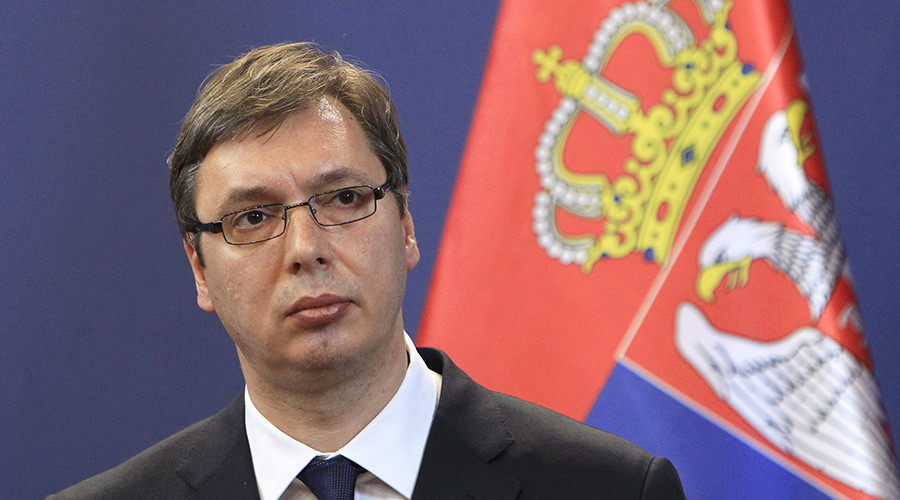 "Do not diminish the enormous work and efforts of the people who work hard; respect it", Serbian president Aleksandar Vucic said at the press conference on Monday.
Vucic alluded to unspecified critics who have skeptically reacted on government's announcement that salaries in public sector and pensions would be increased starting January 1.
"I support the government and I support prime minister Ana Brnabic", Vucic said after meeting with Dragan Covic, a member of Bosnian presidency.
In his words, Brnabic's cabinet after its first 100 days "should continue to perform responsibly and disciplined". The president added, however, that he was "personally very shaken by those who are always dissatisfied" and who "criticize the government basically for nothing".
The government, previously led by him, should be proud of its results, Vucic went on.
"You work the whole year, every day including Saturdays and Sundays… in order to have 300 or 400 million euros surplus", Vucic spoke on current and previous government led by him. But critics, in his words, are not saying the truth, especially with regard to increases of the salaries and pensions, which "affects" him.
"These are all lies… Respect the work and efforts of others", Vucic said. He condemned an unnamed "expert" who said, as Vucic claimed, that the increase was politically motivated. Explaining that such a remark was senseless, the president said that the increases were approved by the IMF.
"Those who criticize should be ashamed", Vucic concluded./IBNA