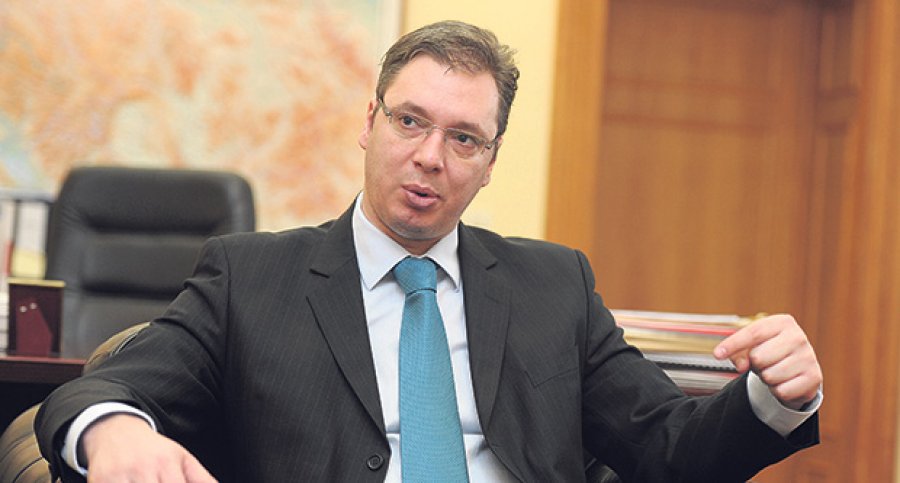 Belgrade, August 10, 2015/ Independent Balkan News Agency
By Milos Mitrovic
"The difference between Serbia and Greece is in the fact that our path for overcoming the crisis is completely different than Greek way. I know that sometimes I annoy my friend Tsipras", Serbian Prime Minister Aleksandar Vucic said.
Serbia is the only South-Eastern European country that has managed to create preconditions to consolidate its budget and recover the economy, Vucic told Focus Money. The German magazine asked him to compare Greek and Serbian economy.
"We have reduced pensions and wages in public sector for 10 percents and adopted modern laws to create the flexible labor market. We have new privatization law, bankruptcy law, new investment acts. But the major reform is the change of the mentality. For this change we have had to admit that many things in the past were done in the wrong manner", Serbian premier emphasized.
When asked whether this cognition was painful, Vucic replied that it was "absolutely necessary". "Without admitting mistakes there cannot be changes for better. We have had to learn that we have to be more diligent, to work harder and more proactively if we want to reach our goals. I don't believe in simple solutions any more".
Vucic said that Serbia has bigger problems than Greece singling out the "absence of entrepreneurial spirit". "There's no lack of this spirit in Greece, but among Serbs it disappeared in 1960s and 1970s. We are developing it from the start. It's true, debts in Greece are bigger in absolute figures; on the other hand, we have more challenging structural problems", PM underlined.
When Focus Money noticed that huge public domain was among the causes of Greece's default, Vucic replied that more than 10 percents of Serbian citizens which are capable for work are employed in public sector. He added that this domain in Serbia should be reduced in a "healthy manner".