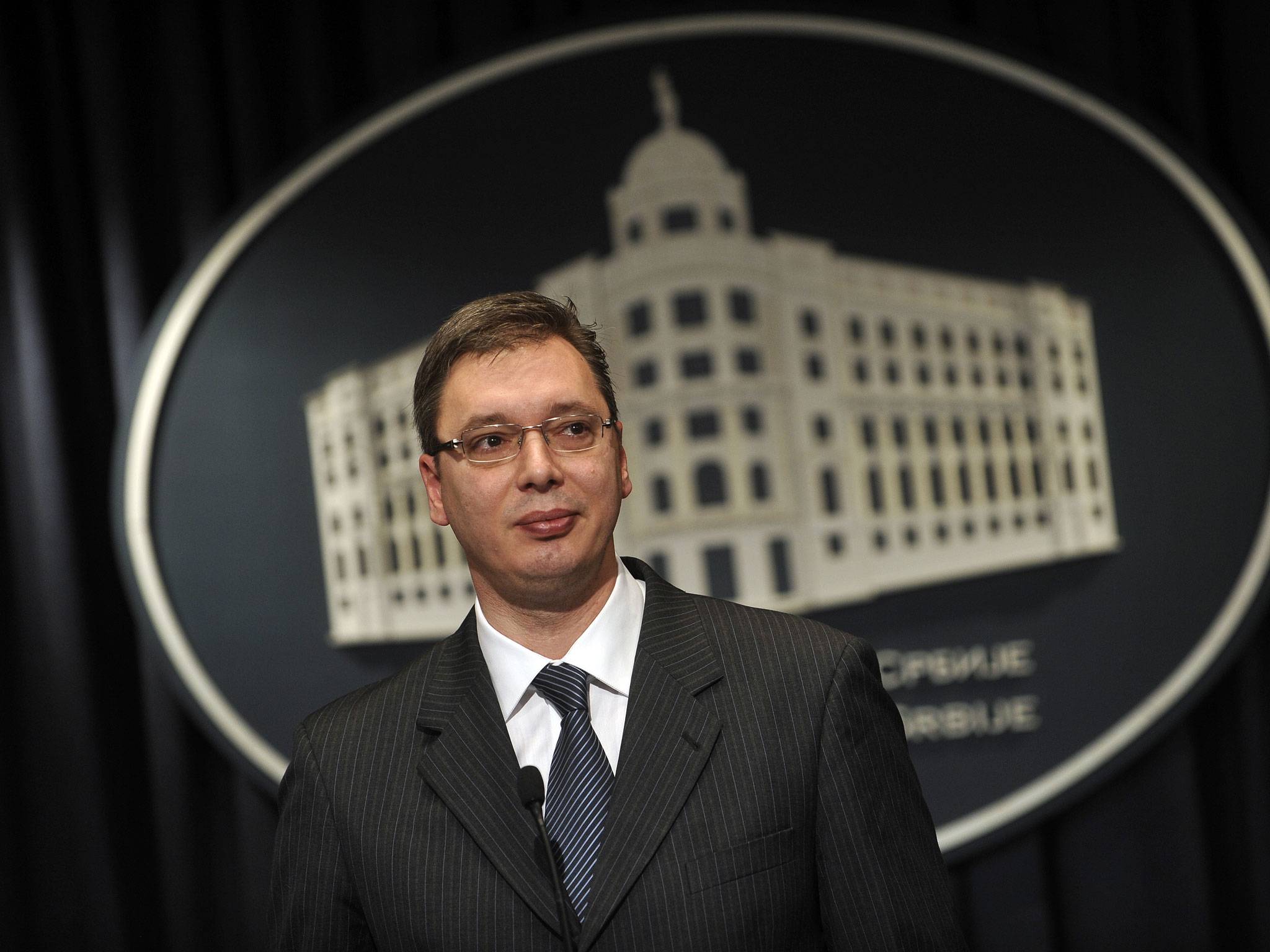 Belgrade, January 8, 2015/ Independent Balkan News Agency
By Milos Mitrovic
Serbia's strategic goal is to become European Union member state, Prime Minister Aleksandar Vucic said in his Christmas interview to Pink Television. "For that cause we will do everything we can for Serbia to emerge as a modern state, not even close to the poorest countries", Vucic explained recalling that budgetary restrictions have been necessary.
"Serbia is now more respected than many countries in South Europe because people have recognized responsibility and something they hadn't see for a long time, not only in the region, but in the entire South Europe", Vucic elaborated alluding to measures of his cabinet.
Serbian PM added his concern over "things that could happen not only in Ukraine", underlining that "Serbia has succeeded to keep its position and remain neutral". "Persisting critics have been explaining that it's impossible for us to protect our position and refrain from imposing sanctions against Russia. But as you can see we did it with our clear stance and protection of Serbia's national and state interests, Vucic underscored in the interview.
He announced that 2015 would be the year of the development with "many things accomplished". "When we finish this term, I believe that the citizens will remember this. Until the end of 2016 and the early 2017 we will construct more highways kilometers than Germany".
Premier said that he takes into account the voice of the people, that he "understand it very well, but they are aware that this is the right direction (for the country) ".
He stressed that "everybody in the world" praise the measures that have been taken and that "all experts in Serbia" didn't have any objections considering the budget. According to Vucic, his government "has been put in situation to drastically reduce budged deficit". He promised, however, that in two years it would be "reduced to the level of Italy or France, or even lower".
PM predicted that in 2016 Serbia will jump at the world business list for 30 or 40 places "due to laws and measures we have taken and we will take", adding that there will be no additional salaries cutting. "For the first time we have the scheme that would be approved by the IMF on 17 February… We abide to this plan and we are not giving up".