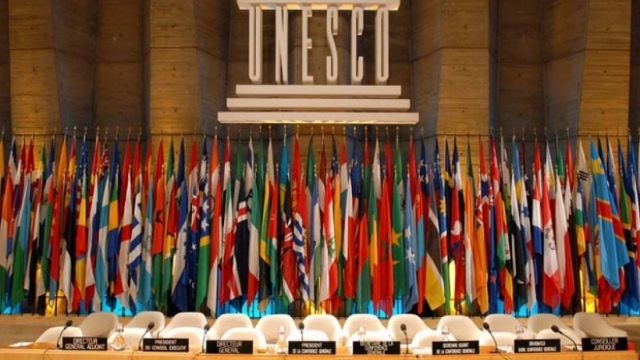 Belgrade, November 9, 2015/Independent Balkan News Agency
By Milos Mitrovic
Nobody can trample on Serbia or humiliate it, Serbian Prime Minister reacted to today's failure of Kosovo to become a UNESCO member. "Slowly but surely Serbia learns not to lose", Aleksandar Vucic added at the media conference in Belgrade.
The law and principles have prevailed over the pressures and campaigns of those who have intended to make Kosovo a UNESCO member, Foreign Minister Ivica Dacic underlined at the same occasion.
"Haughtiness is the biggest enemy of freedom", premier Vucic said adding that he did not want to jubilate. "We say two things: Serbia was not defeated, and the other – this is not big news anymore", he said.
Vucic recalled the failed British resolution on Srebrenica in UN Security Council earlier this year and to Croatia's "economic aggression" amid refugees crisis in October. Along with Serbian efforts on preventing Kosovo to join UNESCO, Serbia was successful in all these actions, PM explained.
He stressed that Serbia is ready to continue dialogue with Pristina in Brussels. In his words, Brussels negotiating table was the best opportunity to discuss Pristina's UNESCO bid. "A short term job is over, but we have a lot of things to do".
Vucic expressed his regret over the decisions of Montenegro and FYROM to support Pristina in UNESCO. "We thank them for that, we will be able to appreciate it. We want best relations with everyone, but we will be able to measure and respect what they did – and they have showed that Pristina means to them more than Serbia", he said.
At today's UNESCO General Assembly voting Greece has abstained, the PM noticed. Vucic especially thanked Slovakia "which resisted all pressures and voted against (Pristina)" and to Poland which abstained despite the fact that Warsaw had recognised the unilaterally declared independence of Kosovo. Hungary voted in favour of Pristina although Budapest had promised it would abstain, he said.