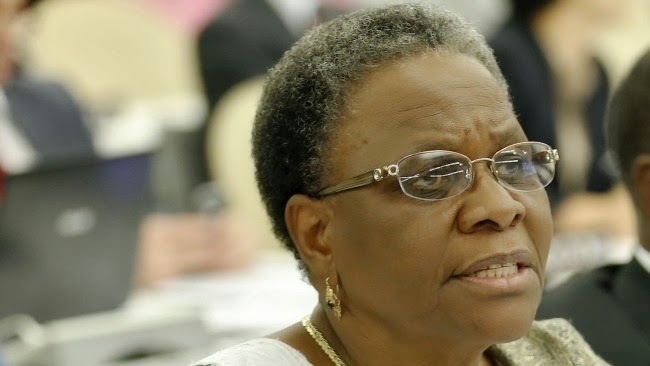 Serbia wants to have stronger ties with African countries, especially in the field of the economy, Prime Minister Aleksandar Vucic has said.
He made the remarks after meeting with Deputy Prime Minister and Minister of International Relations and Cooperation of Namibia Netumbo Nandi-Ndaitwah (photo) in Belgrade on Friday, the Serbian government said on its website.
Vucic also "expressed his satisfaction with the visit of the Namibian delegation," and noted that although political relations between the two countries are good, "they are not followed by appropriate level of economic cooperation and trade."
He proposed to establish cooperation between the chambers of commerce of Serbia and Namibia, so that entrepreneurs have more opportunities for contacts and exchange of information.
Vucic "underlined that in order to strengthen economic cooperation the best would be to complete the procedure of signing interstate agreements on avoidance of double taxation and the agreements on promotion and protection of investments."
The Serbian prime minister thanked the deputy prime ministers of Namibia for the principled stance not to recognize the unilaterally proclaimed independence of Kosovo, as well as on its voice against Kosovo's membership in UNESCO.
Nandi-Ndaitwah said that her country appreciates the friendship and good relations with Serbia, and that the government of that country continues to advocate the achievement of a solution for Kosovo through dialogue between Belgrade and Pristina.
She also called on Serbian businessmen to show more interest in contacts with their counterparts from Namibia and increase economic cooperation, especially in the areas of agriculture, mining and construction of infrastructure projects, and in the establishment of production capacities in Namibia.
The Namibian official announced the visit of President Hage Geingob because the desire of Namibia is to establish solid partnerships with Serbia./IBNA
Source: B92