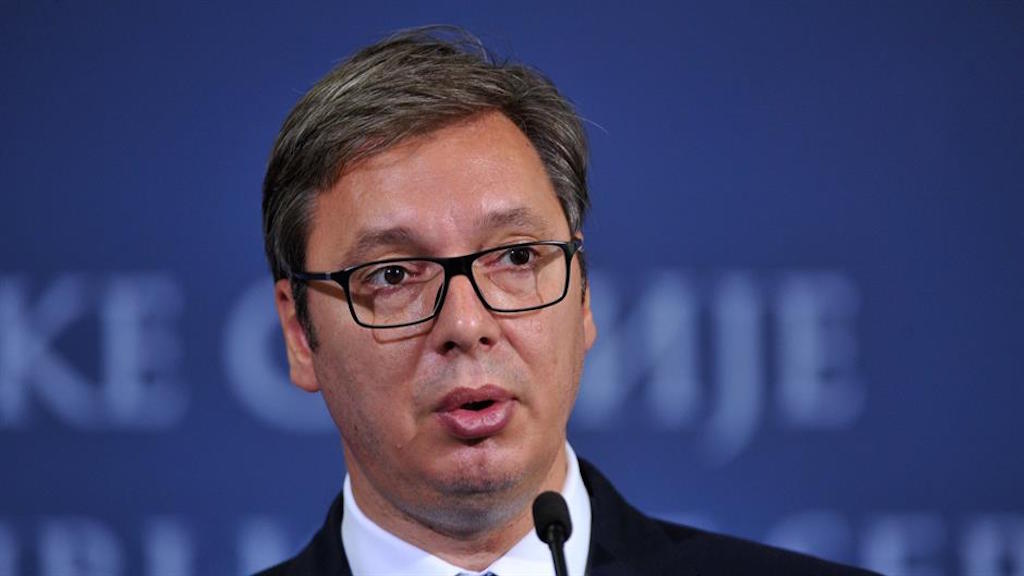 Serbian president Aleksandar Vucic has called an extraordinary session of the National Security Council for tomorrow (Saturday, August 4) due to the "situation in Kosovo and Metohija". He also wrote an open letter to the Serbs in the north of Kosovo, warning them not to "react on provocations".
Earlier today, Kosovo's prime minister Ramus Haradinaj warned Serbs of northern Kosovo not to try to proclaim autonomy. "Nobody has the right to take unilateral action", Haradinaj said at the press conference, adding that "breaching the laws of Kosovo will not be tolerated".
In his letter to the Serbs, Vucic underlined that Belgrade would not "allow organised violence against Serbs and their sanctuaries".
Vucic recalled that the European Union's "deadline for the temporary institutions in Pristina… to finish the proclamation of the Statute of the Community of Serb Municipalities expires tomorrow".
However, he predicted that Pristina "as always would not do anything". "The warnings and suspicions which I have been expressing all the time are coming true", Vucic stated.
"Dear Serbs I appeal to you… not to take any kind of action that could be used by some individuals among Albanians or by part of the international community for taking measures against you", Vucic wrote. He suggested that Pristina tries to cause "unrest and fear" among the Serbs.
"This is the reason why peace is in our best interest", he emphasised, adding that Belgrade would use "political methods to provide security and (a sustainable) future" to the region. "Peace is the highest value for Serbia and the Serbian people", stated the president.
He also recalled that the first priority of the NATO and KFOR missions in Kosovo is to safeguard that peace is shielded. Vucic demanded from NATO and KFOR to prevent "every possible attempt" of a takeover of any of the key infrastructure works in the north of Kosovo.
In that sense, he mentioned the "Gazivode" hydroelectric power plant and the "Valac" electric substation, underling their value to the Serbs in the north of the province…. / IBNA