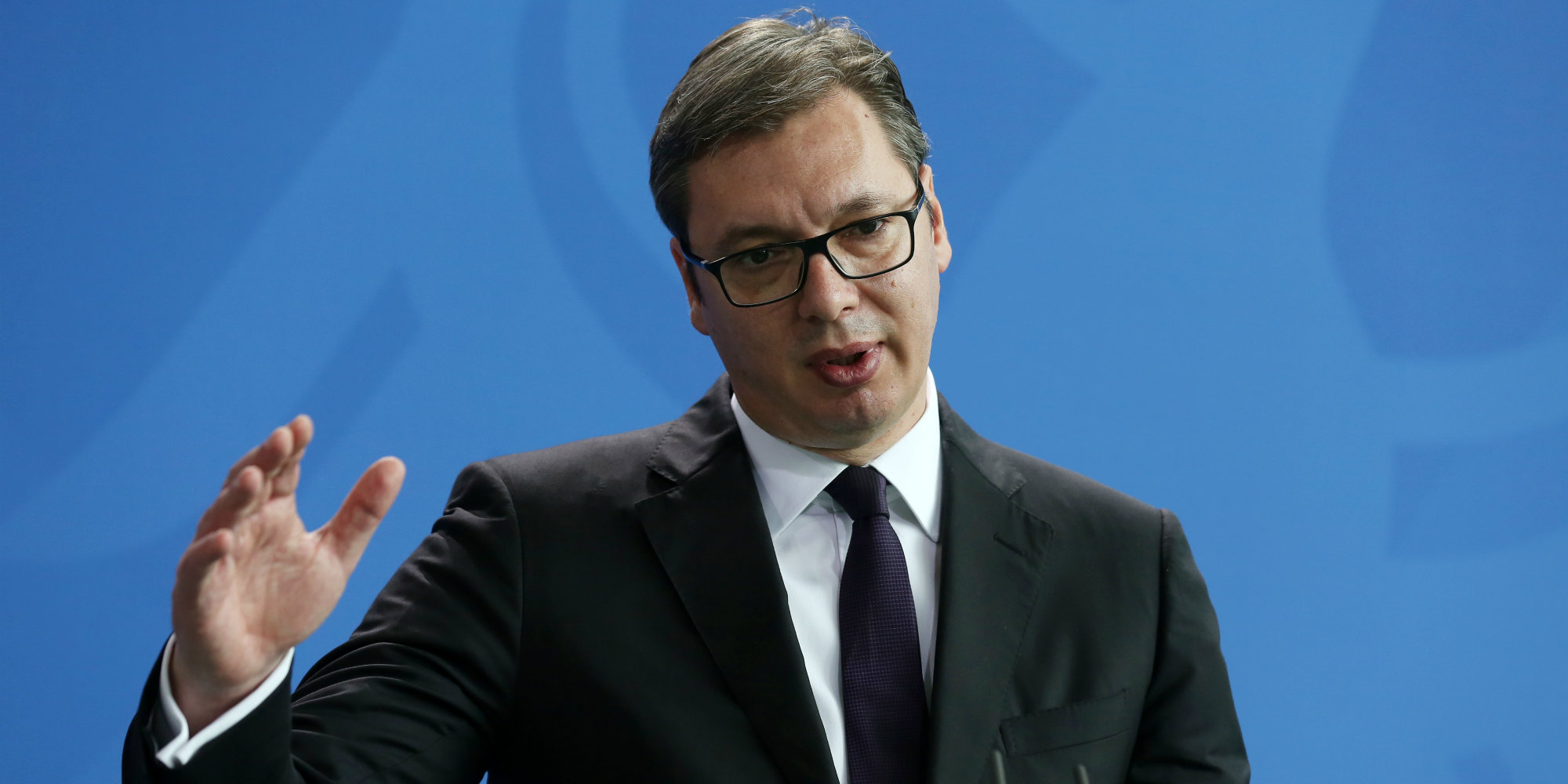 Serbian president Aleksandar Vucic has revealed that he strives for the demarcation of the border between Serbia and Kosovo.
"I strive for the demarcation with the Albanians and this is my policy", Vucic told journalists today, adding that an undefined territorial status could cause new armed conflicts.
Vucic declined, however, to elaborate. Giving details would harm the Serbian positions in the negotiations with Pristina, he explained, though noted that the agreement between the two sides should be comprehensive, rather than "simple".
The president denied claims by Vuk Jeremic, the leader of the opposition Popular Party, that he intends to call for general elections and a referendum on the Kosovo issue on November 4. At the same time, Vucic accused Jeremic and other opposition leaders for receiving money from abroad. In that context, he mentioned the CIA.
"Everyday we hear that nonsenses of these miserable figures. They have nothing better to do", Vucic said. "A referendum about what? Why should elections be called? Because he will then come back from New York", Vucic said referring to Jeremic.
Earlier this week, Foreign minister Ivica Dacic reiterated that the compromise on the issue of Kosovo means dividing the territory. "We have a good opportunity now to resolve the Kosovo and Metohija issue", he told TV Pink.
Russia supports the territorial integrity of Serbia
The Russian Federation and its leadership unequivocally continue to support Serbia in preserving its territorial integrity and sovereignty in Kosovo and Metohija, said Sergei Zheleznyak, a member of the Foreign Affairs Committee of the Russian parliament. Russia calls on "respective institutions" to abide by the United Nations Security Council Resolution 1244, he added.
According to Zheleznyak, "Kosovo Albanians, under the auspices of NATO, continue to put pressure on Serbs, in order to make the leadership in Belgrade accept the agreement with the self-proclaimed authorities in Pristina"…. / IBNA