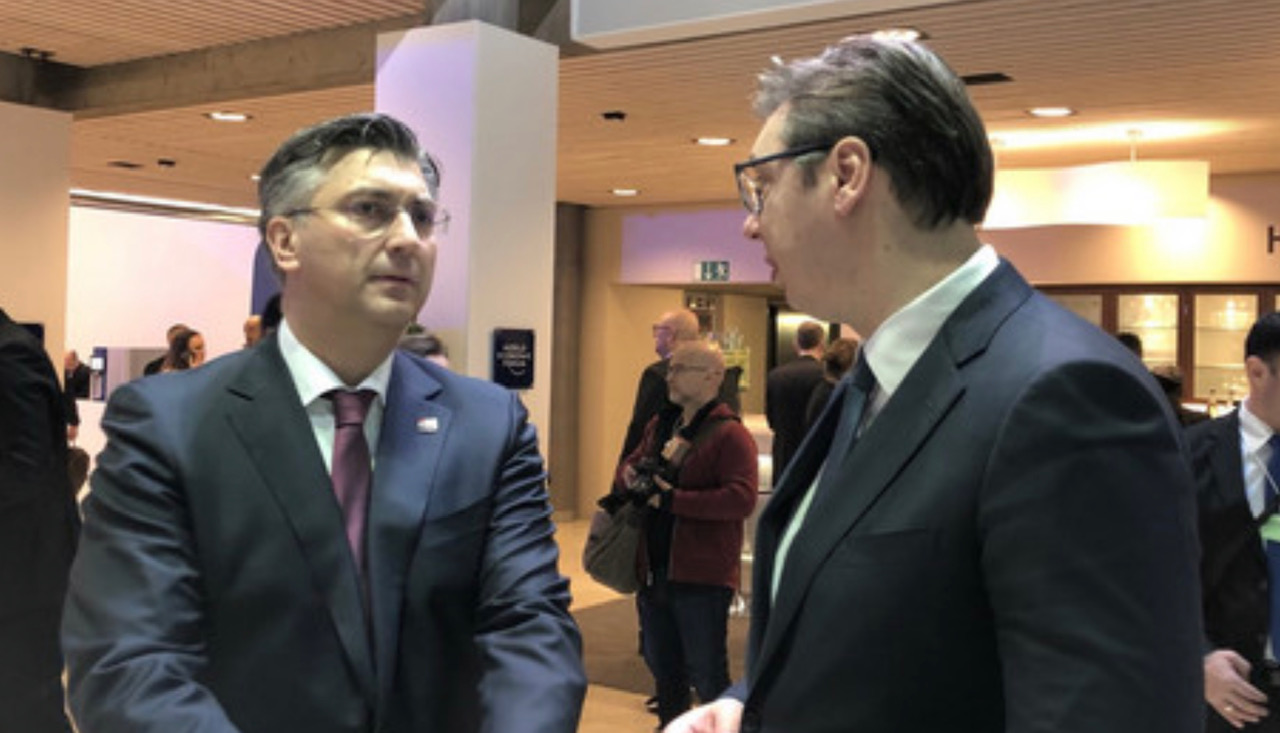 Serbian President Aleksandar Vucic met today with Croatian Prime Minister Andrej Plenkovic in Davos before the start of the diplomatic dialogue on the Western Balkans.
Commenting on the meeting to reporters, Vucic said that "the discussion with Plenkovic was open and enjoyable; we dedicated it to relations between Serbia and Croatia, and I think there is more confidence and optimism".
The President of Serbia will attend two major meetings today at the World Economic Forum in Davos and will have a series of bilateral meetings.
He will first participate in the "Diplomatic Dialogue for the Western Balkans" group and then in a working lunch entitled "Production of Development for Central and Eastern Europe". As he announced last night, he will speak at both meetings on how he sees the future, on the "mini Schengen" initiative, economic co-operation and other issues.
Vucic is scheduled to meet with Robert O'Brian, US National Security Advisor, as well as with the President of the European Bank for Reconstruction and Development Sumantra Chakrabarty.
Since the first day of his stay in Davos, the President of Serbia has had talks with various officials, including European Commission chief Ursula von der Lajen and World Economic Forum President Berge Brenda, as well as Armenian President Armen Sarkisian./ibna