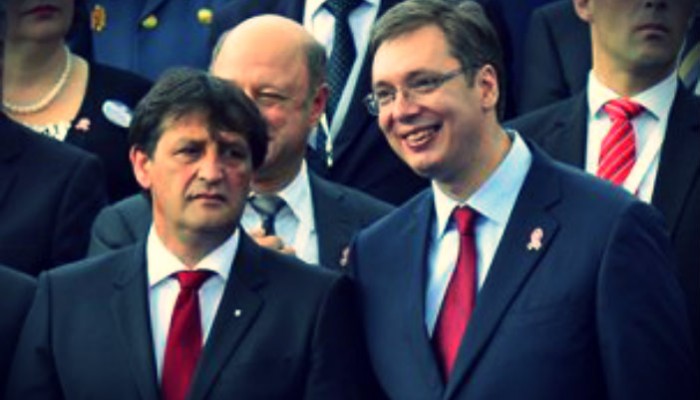 Belgrade, December 7, 2015/Independent Balkan News Agency
By Milos Mitrovic
Bratislav Gasic cannot remain Serbian defense minister, premier Aleksandar Vucic said today. Gasic has offended "all women in Serbia", he went on.
"I like female journalists who get on their knees easily", Gasic told journalists on Sunday referring to B92 reporter Zlatija Labovic who crouched in front of him in order to avoid being in the way of cameras.
Vucic apologized to journalist and all women in Serbia in his name and on behalf of the government. "We have to protect women in Serbia. This was a bad message to all women", the PM said commenting Gasic's incident. "A minister cannot act like this".
Vucic explained that Gasic is his friend and one of the most loyal associates, who has performed very well in the defence ministry. Still, the PM explained that he had to fire Gasic because of the promise of a "better and normal" Serbia.
However, Vucic criticised the "orchestrated campaign" against Gasic.
"I don't know who is going to replace him. Bata Gasic is one of my closest associates, my best friend and a person who takes care about my life", the premier said using minister's nickname. "I hope that Gasic will come back to the arena – in a year or two – with greater legitimacy because he sacrificed himself unlike others".
Serbian independent institutions and political parties have condemned Gasic almost unanimously. Gasic has announced a media conference for tomorrow.