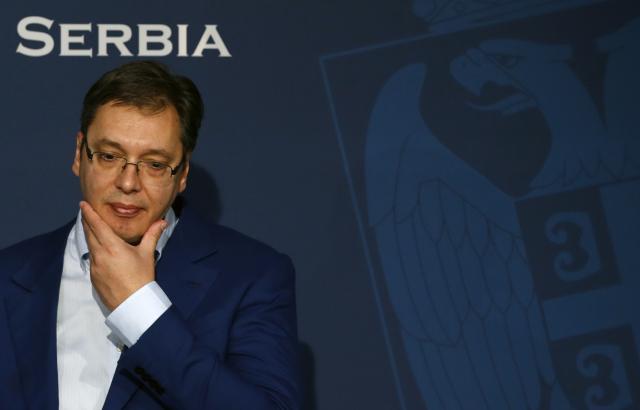 Prime Minister Aleksandar Vucic received a delegation of the Atlantic Council in Washington, led by Executive Vice President Damon Wilson.
The delegation that is staying in Belgrade as part of a study visit to the region was presented the political and security situation in the Western Balkans by Vucic, who stressed the firm commitment of the government of Serbia to contribute to regional stability and development.
He thanked the United States for its support to economic reforms and Serbia's European integration.
The Serbian prime minister expressed confidence that the improvement of bilateral relations will continue through successful cooperation with the new US administration.
Vucic said he particularly hope that economic cooperation will increase and that US companies will show even greater interest in investing in Serbia.
The delegation of the Atlantic Council in Washington, consisting of representatives of both the Republicans and the Democrats, thanked Vucic for his efforts aimed at preservation and promotion of regional stability.
The meeting was also attended by US Ambassador to Serbia Kyle Scott.
While in Belgrade, the U.S. think tank's delegation has also been received by the country's foreign and defense ministers in separate meetings./IBNA
Source: B92
Photo: Tanjug