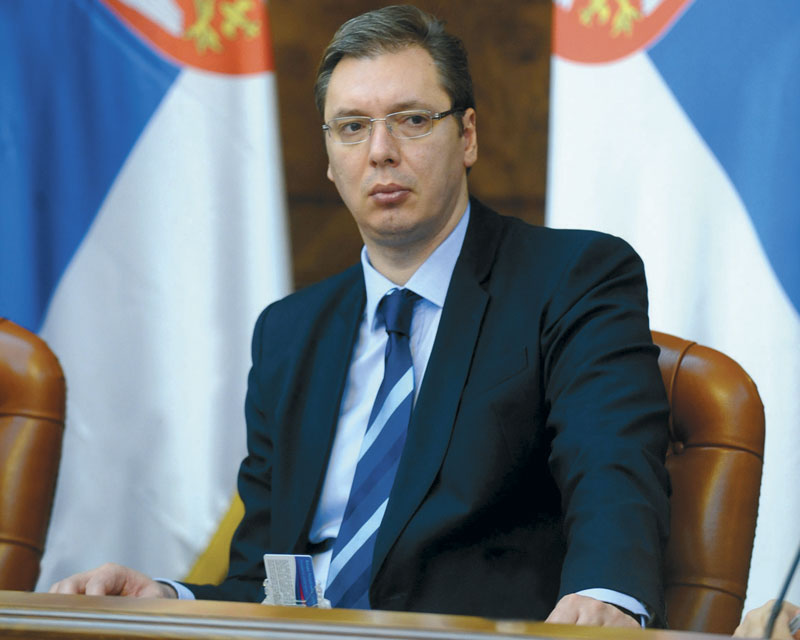 Belgrade, June 19, 2015/ Independent Balkan News Agency
By Milos Mitrovic
Serbian government cannot support British draft resolution on Srebrenica, Prime Minister Aleksandar Vucic said today. Vucic added, however, that he is "ready to bow" his head before the innocent victims. "If Bosniaks want it, I will be ready to honor Muslim and Bosniak victims of Srebrenica", the premier said at the media conference.
On the eve of the 20th anniversary of the Srebrenica massacre, United Kingdom leads the initiative for United Nations to adopt a resolution in honor of the victims.
"I believe that more effort has to be made towards reconciliation rather than a new destabilization in the region. Resolutions drafts from abroad have not brought reconciliation. Therefore, the Serbian government cannot support the resolution", Vucic said.
When asked whether he would be in Srebrenica on July 11 commemoration, he said: "I don't know. Some say that I am welcome, others that I must not come. Mayor of Srebrenica told me that I should not come if Oric is not liberated". Naser Oric, war time Muslim army commander, has been arrested in Switzerland last week. Swiss authorities have arrested him on the basis of Serbian wanted list. While The Hague Tribunal for the former Yugoslavia lifted war crimes charges against Oric, Serbia still considers him responsible for the massacres against Serbs.
PM also said that Serbia will not ask from Russia to veto the British resolution. "We have informed the Security Council's five permanent members, including Russia, what we thing about the resolution", he explained. Earlier this month Russian officials said that Moscow would block the resolution if Serbia asked for it.
According to previous Vucic's statements, the document is "humiliating" for Serbia. He has expressed the government's dissatisfaction over the fact that London has not informed Belgrade about its initiative. Foreign Minister Ivica Dacic has remarked that the British have mentioned word "genocide" in the document more than 20 times.
The International Criminal Court and The Hague Tribunal for the former Yugoslavia have qualified the 1995 Srebrenica massacre as an act of genocide.
photo: www.novosti.rs