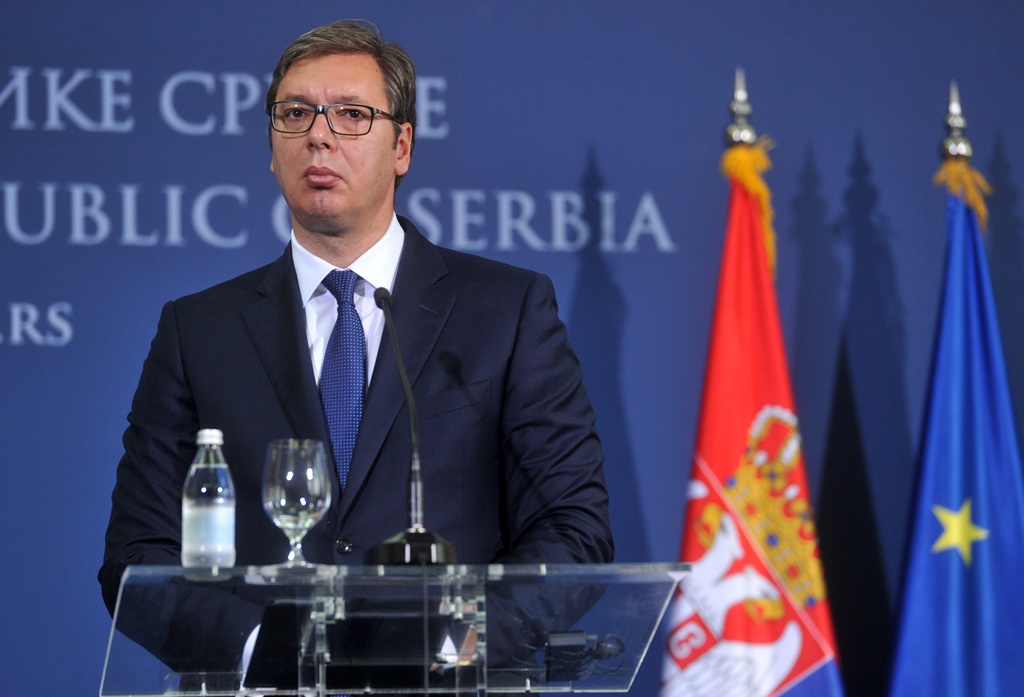 President Aleksandar Vucic has, according to an account, said that he would be ready to call early general elections immediately after local voting in the municipality of Lucani on December 16. According to today's issue of Blic daily, Vucic had a meeting with other officials of his Serbian Progressive Party (SNS).
Vucic allegedly ordered all party cells to prepare themselves for possible elections. The majority of SNS high officials supported the idea; the final decision is to be made next week, Blic unofficially learned. The speculation appeared after opposition protest was held in Belgrade on Saturday; this was the largest opposition rally in a year.
More than 10,000 people marched reacting on recent beating of Borko Stefanovic, leader of Serbian Left, and two more activists. Officially, protest was organized by the citizens, but it is obvious that the largest opposition coalition Alliance for Serbia (SZS) stood behind it. SZS is led by former Belgrade mayor Dragan Djilas.
On Sunday evening, Vucic allegedly said that he cannot "stand the pressures and blackmails from the streets". He labeled opposition leaders as "fraudsters and worst criminals". Earlier that day president told reporters that he would "never fulfill any demand even if five million people are in the streets."
The analysts believe that early elections could limit the rise of SZS. The previous general elections, which were also called prematurely, were held in 2016.
The only person who spoke at the protest on Saturday was actor Branislav Trifunovic. After his speech, demonstrators marched through the Belgrade's inner city, also in front of the state owned television RTS; opposition accuses RTS for siding with SNS. At some point, the members of an extreme nationalistic organization close to SNS tried to provoke protesters accusing them for being traitors of the country./IBNA