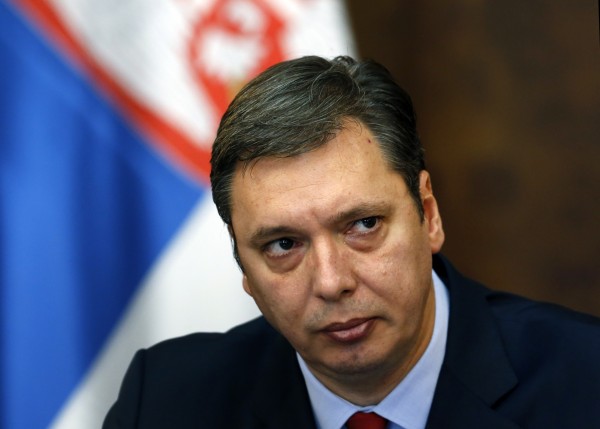 Aleksandar Vucic says he has "understood the message" sent by Croatia, when it appointed former Hague defendant Ante Gotovina as a government adviser.
"It is quite certain that Serbs, primarily those driven out of Krajina and Croatia, cannot be happy. I do not want to undermine our relations with Croatia, but we have understood the message sent by Gotovina's appointment," Vucic said on Friday in Novi Sad, while touring a factory.
Gotovina's appointment as adviser for national security with the Croatian Ministry of Defense was announced earlier this week.
Gotovina was indicted for war crimes by the Hague Tribunal, and in 2011 found guilty and sentenced to 24 years in prison as a participant in a joint criminal enterprise within Croatia's 1995 Operation Storm, aimed at expelling the Serb population from the self-proclaimed Republic of Serb Krajina. But this first-instance verdict was overturned a year later, when an appeals chamber acquitted him.
The prime minister on Friday also said he was not familiar with the details of the investigation of the Montenegrin prosecution against Serbian nationals who were allegedly preparing a terrorist attack on the eve of the recent elections in Montenegro.
Referring to the news announced on Thursday that a large quantity of weapons and ammunition was missing from a military depot in Belgrade, Vucic said he expected checks in other such facilities to show there are "more places where it will be determined that weapons are missing."
As for the Military Union of Serbia's announced protests, Vucic said he "cannot" increase defense sector salaries more than five percent, and added that "anyone who is dissatisfied has the right to strike."/IBNA
Source: B92