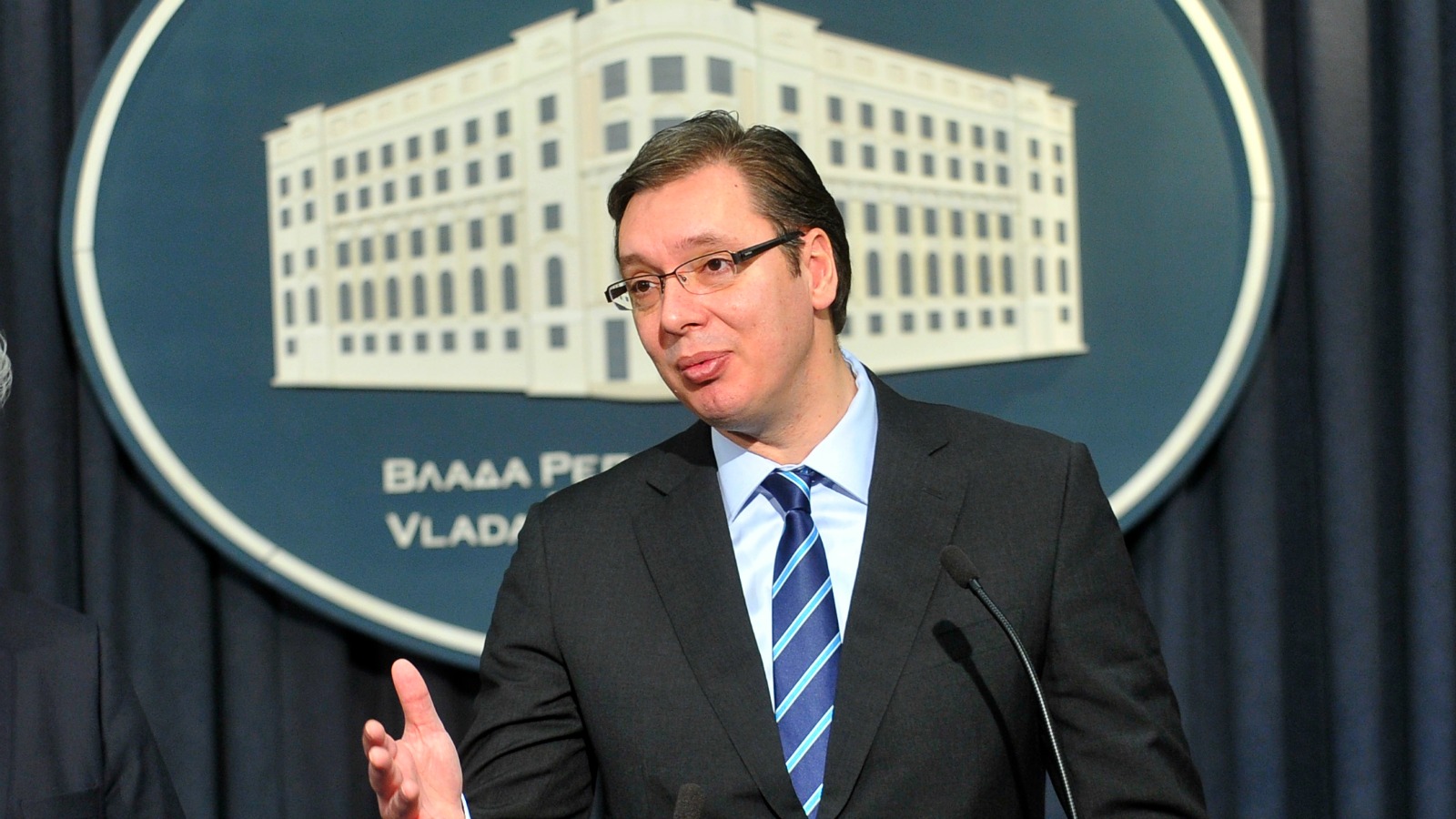 The whole world now has the evidences that William Walker was "Greater Albania" lobbyist, Serbian prime minister Aleksandar Vucic said reacting to the statement of the head of former OSCE verification mission in Kosovo and Metohija. Walker was OSCE official in late 1990s, including during NATO intervention against Serbia in 1999. Earlier this week Walker said that he had a project "for unification of Albanians in Albania, in Kosovo and diaspora".
"To put aside his (Walker's) cooperation with Albania, to put aside his engagement with the American intelligence agency… Man, is it possible that you, who have been convincing us in your neutrality and objectivity, now urge for "Greater Albania"? And, additionally, say that you have a solution! Are you threating us again? Don't threat us any more", Vucic said in the interview to Sputnik referring to Walker.
During Walker's mission in Kosovo and Metohija, Vucic was information minister in the government of late president Slobodan Milosevic. At the time, Vucic was high official of ultra-nationalist Serbian Radical Party.
"Serbia would in every place and level draw attention to this key evidence that Walker's role in Kosovo and Metohija was never the protection of human rights, but fight against Serbia and creating "Greater Albania" ", Vucic said.
Walker's remark was "an important news that should not be followed in daily politics only", Serbian prime minister and president-elect went on.
"We are yet to discuss this Walker's statement in every level in Europe and the world. Walker did not said that without a reason. He said that he has a project for unification of Albania, Kosovo and so called Albanian diaspora. Therefore, he de facto has a plan for creating "Greater Albania" ", Vucic said.
He reiterated that in 1999 Walker was the representative of the "independent and impartial OSCE mission"./IBNA