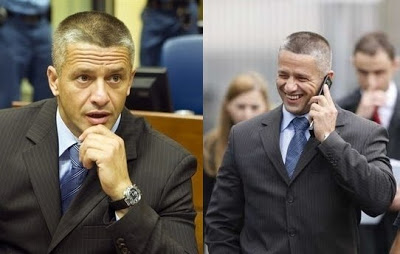 Serbia will have to fight alone for justice, president Aleksandar Vucic said, reacting to the acquittal of Naser Oric, a Bosnian Muslim commander, who was tried for war crimes against Serbs during the 1992-95 war in Bosnia and Herzegovina. At the same time, Vucic asked Serbian officials to refrain from "harsh words".
"The lives of Serbs are obviously not equal to the lives of others", Vucic said following the decision of the Sarajevo court. He announced that Serbian Justice Ministry would appeal the verdict. The president said that his role "is not to say the most terrible things, despite it is obvious that the lives of Slobodan Ilic, Milutin Milosevic, Mitar Savic… are not as valuable as the lives of others".
Ilic, Milosevic and Savic were killed in the villages near Srebrenica in 1992. "The accused Naser Oric and Sabahudin Muhic have been acquitted of charges for violating provisions of the Geneva Conventions," the judge, Saban Maksumic told the Bosnian war crimes court, referring to one of Oric's fellow soldiers, according to "Al Jazeera Balkans". Families of the Serb victims walked out of the courtroom protesting against the verdict, "Reuters" news agency reported.
Vucic claimed that only Serbs have been indicted and sentenced "and not Haradinaj, Oric or some others who will never be guilty…"
"I appealed to Serbs… not to say a single harsh word against our neighbours Bosniaks; they are the ones with whom we need to be friends and build a common future", Vucic said, adding that "truth cannot be hidden by any court". "We are not going to court, but instead we will fight for justice with stronger economy, unity and harder work that will bear fruits for the sake of our children's future", the Serbian president concluded…/IBNA