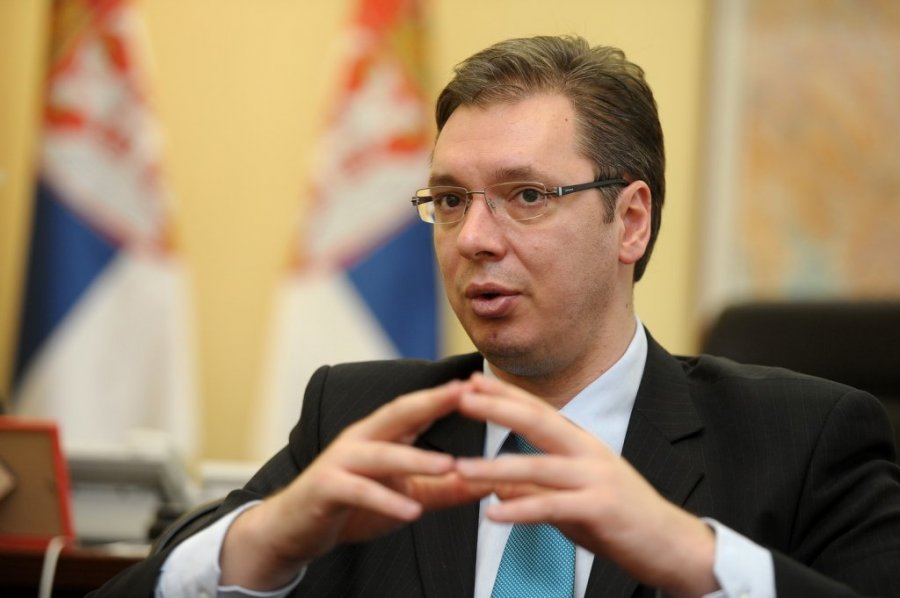 Belgrade, March 10, 2015/ Independent Balkan News Agency
By Milos Mitrovic – Belgrade
Serbia is looking for the alternative for the Russian gas, but this does not mean back track from the strategic goal – to join European Union, Prime Minister Aleksandar Vucic said in the interview for Neue Zürcher Zeitung
Vucic said he does not care whether Serbia would import energy "from New Zealand or Macedonia, or whatever". "What I need is gas at fair price", he said adding this is a "survival game", rather than a geopolitical gone.
Serbian Premier admitted he was "surprised and shocked" with Russian President Vladimir Putin's decision to abandon the constructing gas pipeline and South Stream project. He added that Serbia was dissatisfied with Putin's move.
"My job is to provide energy security for the country", Vucic said adding that other states "unlike Serbia" have alternative gas resources; he explained that his recent statement that American gas may be an alternative should be considered in that sense. "All options are being analyzed", Vucic underlined. "From that reason, we have discussions with Americans, Russians and others".
Serbia will not give up from its "path toward Brussels", but it wants to preserve its traditionally good relations with Russia, PM reiterated. This does not mean that Belgrade is looking for an alternative to the EU. On the contrary, Serbia remains pro-European orientated", Vucic emphasised.
When asked whether he sometimes feels as he was leader of Greece, taking into account high budget deficit, public enterprises which produces looses and growth stagnation, Vucic said that feeling may be similar, but added that "Serbia is on the completely different path". He explained that his government has amended labor law and privatization law, and introduced austerity measures.
"We are the first country in South-Eastern Europe to introduce fiscal consolidation without pressures from abroad. Thanks to this, we were able to conclude the arrangement with IMF which is praised by investors".