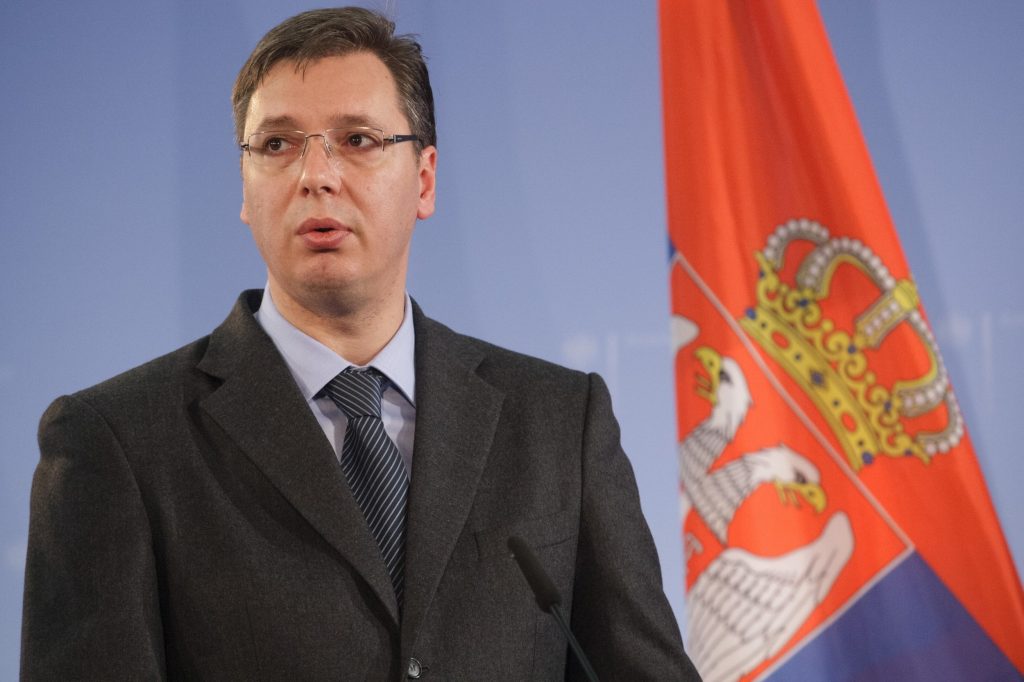 Serbian prime minister Aleksandar Vucic has said that there were no proves that assassination against him was planned after weapons was found near his family house in Belgrade. "I did not expect that police would make some progress (in investigation). But they did. I expected that they would never find anything", Vucic said in state owned television show late on Monday.
He added that state institutions would give information on this case. "Things are more serious than we thought, but we will see… And we will see who have received money and how much", Vucic went on but refused to specify. He earlier said that unnamed high official of Serbian criminal police has been giving information to foreign intelligence.
When asked to comment recent statements by minister Aleksandar Vulin – who has linked United States embassy in Serbia with the alleged assassination attempts – Vucic said he did not think that US embassy has any connection with his and his family security.
"I will be clear – I do not think that US embassy has anything with my security or security of my family. And Vulin was wrong about it. But everything else he said was true", Vucic said claiming that US marines have mocked him at the Halloween party in the embassy.
He also suggested that US embassy stuff has collected information at the protest against building demolitions in Belgrade, as it was claimed by Vulin.
Vucic did not comment interior minister Nebojsa Stefanovic's statement that assassination of his brother Andrej Vucic's was planned. However, he criticized media which have tried to investigate Stefanovic's claims. "He (Andrej) bothers them just because he loves his brother. He is not a politician and his only 'mistake' was when he once said that Davenport and SasaJankovic bother him", Vucic said alluding to Michael Davenport, head of the EU Delegation in Serbia and Ombudsman SasaJankovic.
"They have never forgiven him that", Vucic said adding that media "financed from the West discredit his government". PM concluded that "foreigners have agents at the heart of Serbian police and politics". Vucic stressed that "spies would not run this country"./IBNA