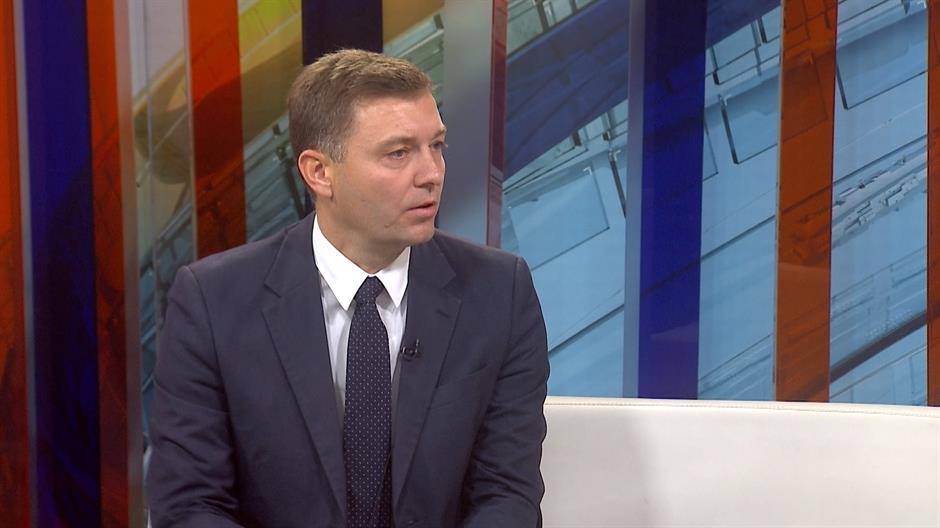 Kampanju "Budućnost Srbije" predsednik Aleksandar Vučić nastavio je u četvrtak posetom Mačvanskom okrugu. Vučić je tokom posete najavio veće plate i penzije, a za opoziciju kazao da "lupeta" i da je u vreme kada je imala vlast na nacionalnom nivou opljačkala sve fabrike u tom delu Srbije.
Kako je rekao, njegova je želja da bude u svakoj opštini u Srbiji tokom mandata, jer je za predsednika Srbije "cela Srbija kuća". Takođe je insinuirao da mu je opozicija "pretila" pred dolazak u Šabac, jednu od malobrojnih opština u Srbiji gde nije na vlasti njegova Srpska napredna stranka.
Gradonačelnik Šapca Nebojša Zelenović, koji je lider opozicione stranke Zajedno za Srbiju, uoči Vučićeve posete je pozvao pristalice da tokom dana budu mirni, dostojanstveni i uzdržani, bez izliva negativne energije. "U Šapcu smatramo da se politika mora voditi mirno i da svako ima pravo da iskaže svoj stav", rekao je Zelenović.
On je izjavio za N1 da ga niko formalno nije obavestio da predsednik Srbije dolazi u posetu Šapcu, i da ovo nije prvi put da kabinet predsednika ignoriše legitimno izabrane predstavnike građana na lokalu. Takođe je rekao da skup jeste formalno prijavljen, ali da su ga prijavila fizička lica.
Komunikacija između grada Šapca i republičkog nivoa praktično uopšte ne funcioniše, dodao je.
"Ova Vlada Šapcu duguje 30 miliona evra… Ja to ne tražim zato što su to moje pare, već pare građana Šapca. I slična je situacija i u Paraćinu, Čajetini i u svakoj drugoj opozicionoj opštini. Na takvo neko nepostupanje Vlade, ja sam napisao preko 10 pisama samo predsedniku, i nastaviću da mu pišem. I ukupno 30 – članovima Vlade, premijerki i slično. I ništa se nije promenilo. Njegov odgovor na sve ono što su nekakvi racionalni zahtevi ljudi koji žive u lokalnim samoupravama, kako god se oni politički izjasnili, ne postoji", navodi Zelenović.