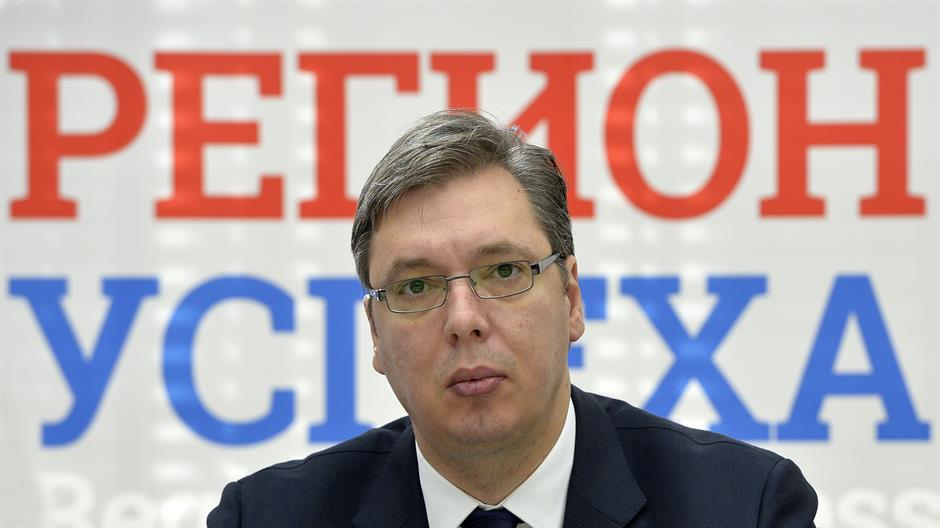 Belgrade, October 11, 2016/Independent Balkan News Agency
By Milos Mitrovic
Serbian government has annulled the decision of Pristina's institutions to takeover the Trepca mining complex, prime minister Aleksandar Vucic said at the press conference today. Last week Kosovo's Parliament adopted a law on Trepca claiming the ownership of Kosovo over 80 percents of the complex and announcing partnership with private companies. The decision provoked fierce reactions in Serbia which also claims the ownership. Belgrade has demanded European Union's intervention in the matter.
With up to 23,000 employees, Trepca was once one of the biggest companies in socialist Yugoslavia, producing lignite, lead, coal, silver, zinc, gold and ore. This complex progressively collapsed after 1999 NATO intervention against Serbia.
"Somebody would say that some 600 people are employed in Trepca, but we may claim there are 1,200, but 3,000 people are getting salaries from Trepca; the company defends the north of Kosovo", Vucic said adding that two mines – 'Belo brdo' and 'Crnac' – are functioning. These mines are with their largest parts situated in the territory of central Serbia, he explained.
"Serbia is of extraordinary importance for Serbia, and Serbia will protect it", Serbian premier underlined. Vucic, however, rebuffed the idea, launched by an government official, to put the problem before the UN Security Council.
When asked to comment Serbian Orthodox Church patriarch Irinej's statement in which he suggested using force in order Serbian property to be protected, Vucic said he "doesn't like to talk about force". But he added that "the force" of Serbia "today is not less than it was yesterday".
"However, I would like any kind of force, both ours and those of others, to be avoided. The negotiations would be the best solution", Vucic stressed.
"I do respect the patriarch … and I do listen every word he says … I am certain that the patriarch wishes all the best for his own country, but my job is to provide peace and stability", the Serbian PM concluded.