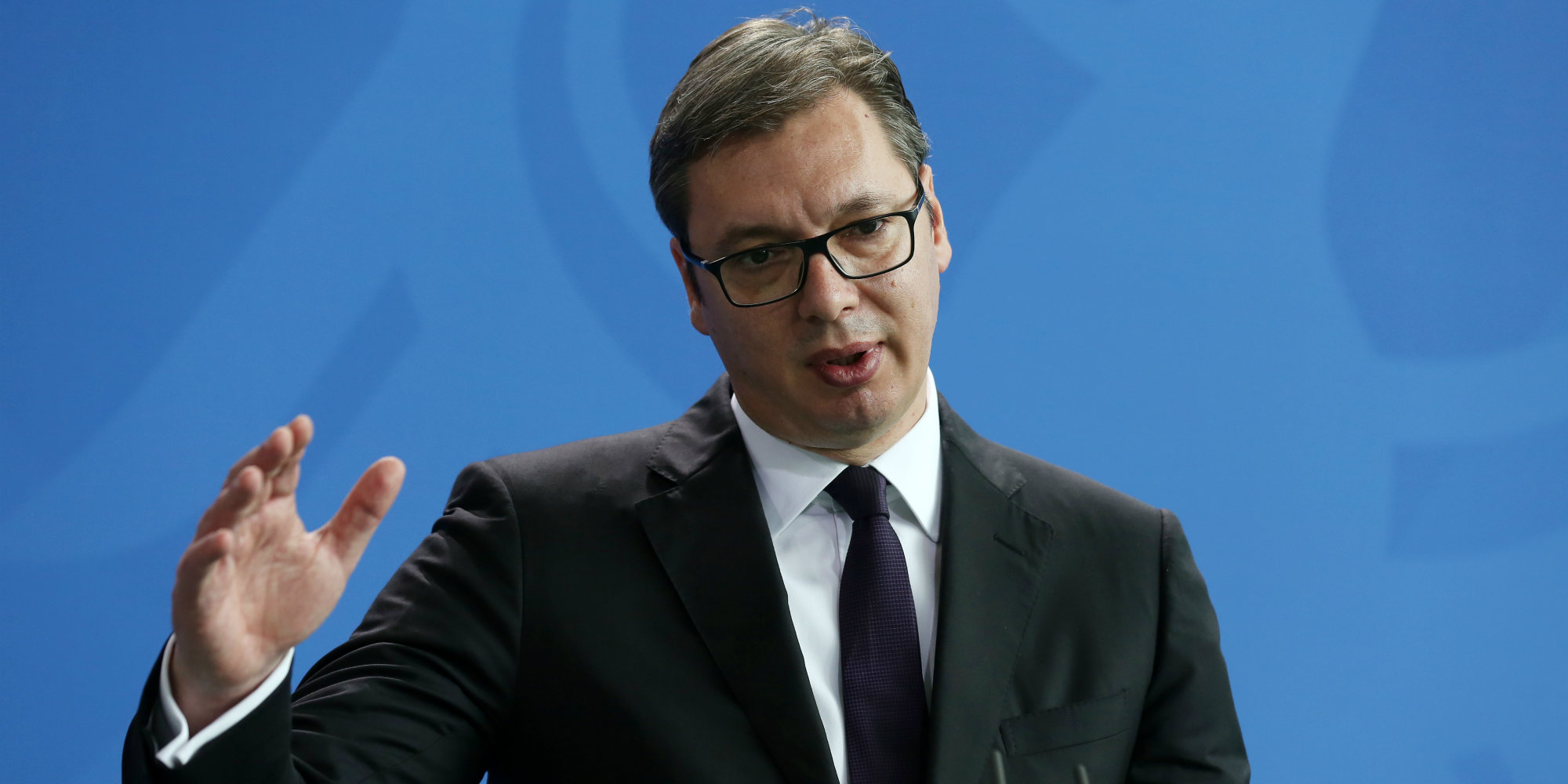 The Serbian President Aleksandar Vucic estimates that in November there will be developments in Pristina that will negatively affect efforts to resolve the Kosovo issue.
In an interview with the Serbian news agency Sputnik, the Serbian head of state revealed that according to Belgrade's sources, Ramus Haradinai's government will announce the establishment of Kosovo's armed forces on November 28, implementing a decision recently passed by the Kosovo parliament.
"Albanians have already decided to announce the establishment of (their) army on November 28, the day of the national flag celebration, that all Albanians honour, so the move will represent a great gift to the Albanian nation", said Vucic.
Another negative aspect -according to Vucic- will be the process that will begin in Pristina aiming to develop a common policy in the dialogue with Belgrade under the auspices of the European Union. Vucic warns that in this common stance "strategy" Pristina is not going to include the establishment of the Community of Serb Municipalities (ZSO), an obligation undertaken by the Albanian side in April 2013 with the signing of the Brussels agreement.

The possibility of Kosovo becoming an Interpol member is considered as another negative prospect by Vucic. That would cause many problems, he believes, in the effective functioning of the organisation and would undermine its credibility, since Albanians will be able to persecute Serbs without evidence, intending to present themselves as victims in the eyes of the international public opinion.
All of the above (possibly) upcoming developments will create a negative climate for the continuation of the Belgrade-Pristina talks and in finding a solution that would be the product of a compromise, says Vucic in the interview with Sputnik….. / IBNA