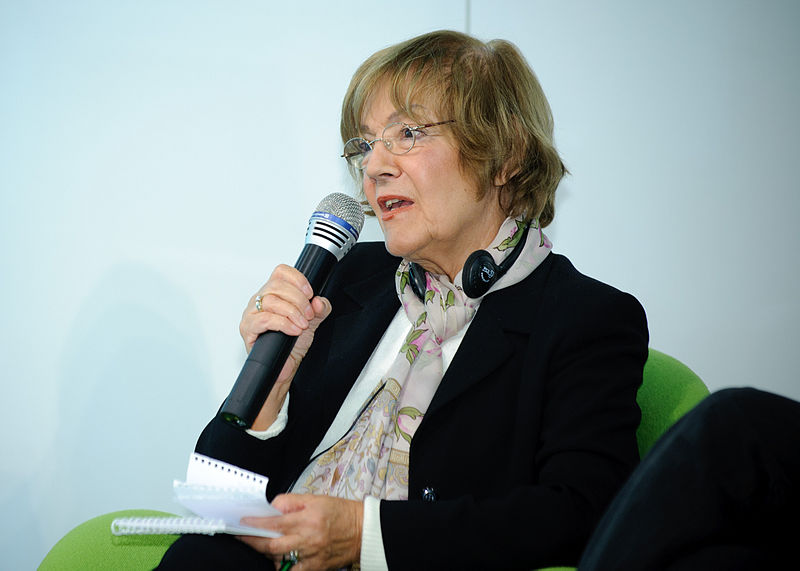 The interest of the Serbian president Aleksandar Vucic is the "Russian influence" in North Macedonia, rather than the interest of NATO and the European Union, said sociologist Vesna Pesic.
During the authoritarian rule of Slobodan Milosevic in 1990s, Vesna Pesic was a prominent opposition leader. In the interview for Danas daily she recalled the events in the parliament in Skopje in 2017.
"The Serbian intelligence had tried to prevent the historical agreement between Macedonians and Albanians by its shameful intrusion in parliament", Pesic said adding that "Zoran Zaev won the majority and overthrown the autocratic regime" of Nikola Gruevski, former prime minister, at that time.
Pesic commented on the recent Vucic's statement in which he compared the Kosovo issue with the name dispute between Athens and Skopje. Vucic said that he does not want to "play it as they did in Macedonia".
"I have said that hundreds of times. I do not want to play it like they did in Macedonia, organizing a consultative referendum in which the people said 'no', and the parliament afterwards decided to do the opposite. I think that this was a good agreement for them, I commended it, but the way they did it…  I would never act like that", Vucic said recently in an interview for TV Happy.
The Serbian government obviously shares the position of Moscow, which is that changes in Skopje have not been conducted in the legitimate manner and that they lacked democratic procedures.
Vucic's statement, according to Pesic, indicates that he has "clearly calculated" that the resolution of the name dispute was not in his best interest.
"Our autocrat (Vucic) has better relations with the neighbor autocrat than with the democratic government", Pesic said alluding to Gruevski and his successors.
The entry of North Macedonia in NATO is also not in the interest of Vucic, "because Serbia would be encircled by NATO countries, with an exempt of Bosnia, and would become a lonely island and the only problem in the Balkans", she went on. "He also prefers the Russian influence there, rather than that of NATO and the EU. Finally, Vucic is envious, he is not courageous like Zoran Zaev who took risks and resolved the problem which has been pushing his country backwards", Vesna Pesic concluded./IBNA