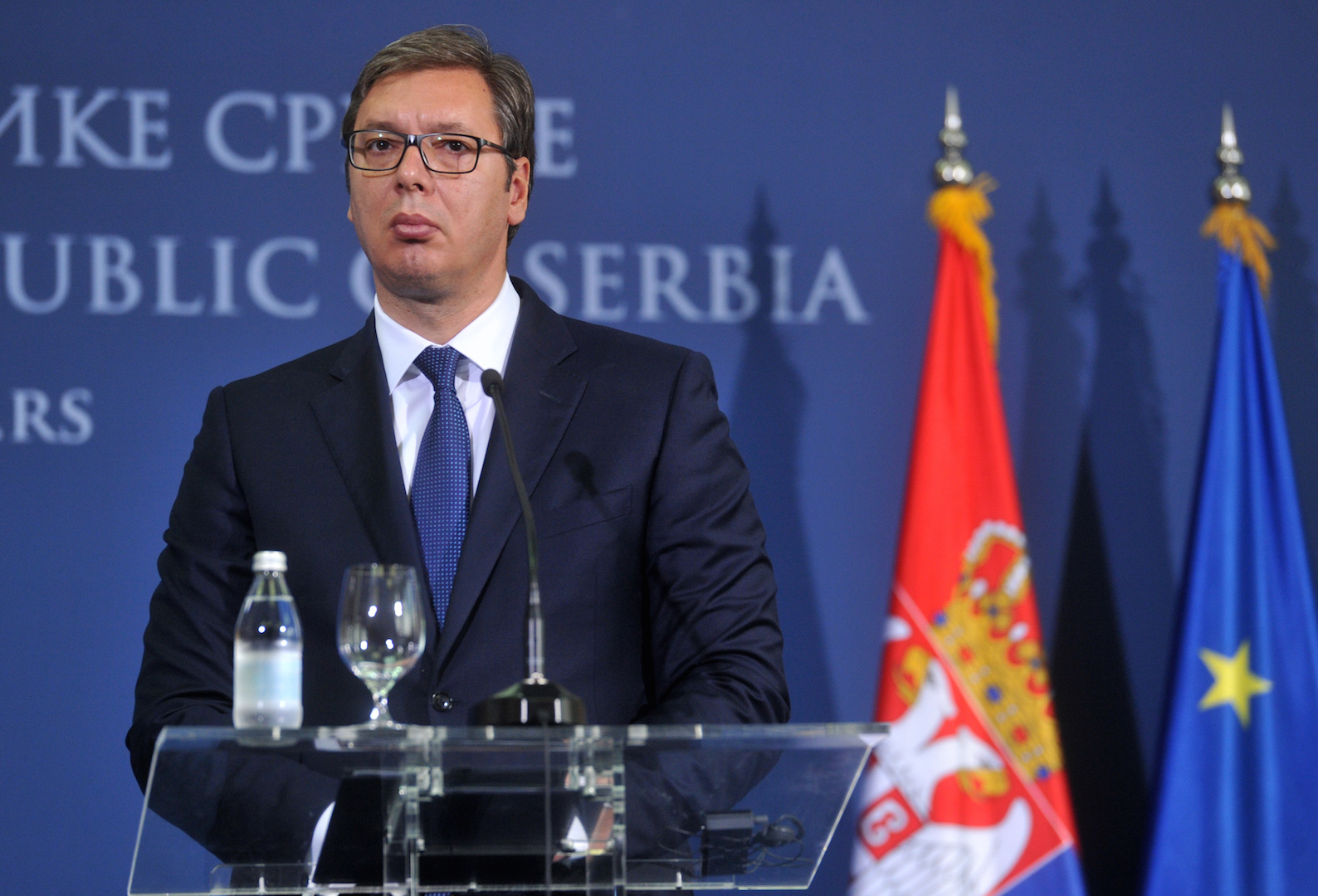 The celebration of the 100th anniversary since the end of the First World War on November 11 in Paris is not expected to offer anything in the process of resolving the Kosovo issue, Serbian President Aleksandar Vucic has said.
The fact that powerful leaders will be in Paris is an opportunity to put the issue on the table, but the solution is still far, the Serbian president stressed at a press conference. He said he will meet with any leader who wishes so in order to discuss the issue.

"We are still far from a compromise. We will still be far away from a solution even if all external factors are removed from the process. Of course, this will not happen because everyone has interests and they did not bombard us in 1999 to give up their involvement in solving the Kosovo issue today. But a prerequisite for the solution is to have an agreement (in hand) between Serbs and Albanians, which for the time being does not exist", Vucic noted.
The Serbian president has denied that at the recent meeting between the Russian Foreign Minister, Sergei Lavrov with John Bolton, U.S. Secretary of Homeland Security Affairs Director, the two superpowers reached an agreement on the issue of Kosovo.
He said the Russian Foreign Minister assured him nothing of the sort happened.
"Lavrov told me that there was no agreement. The truth is that they discussed the issue, but whatever anyone wants to agree on for Kosovo, they must first agree with Serbia. But we are still far from any solution", the head of Serbia underlined.

Referring to his proposal for delimitation between Albanians and Serbs, he said he has presented a general framework to many leaders, on the grounds that the solution must be a compromise, so that the Serbs do not lose everything. He noted that any compromise would be painful and difficult for both sides, but it is important -according to him- that each side, in the end, should remain at least a bit unsatisfied.
In his interview, he refrained from becoming more specific about his proposal over Kosovo, saying he has nothing tangible or complete to present.

He stressed, however, that when there will be something concrete, he would present it to the Parliament and then he will organise a referendum for Serbs to vote in favour or reject it…. / IBNA