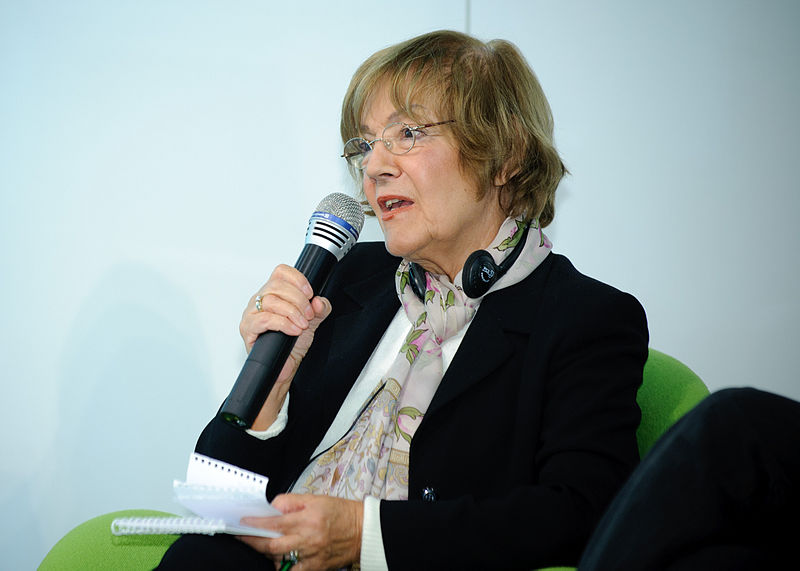 Piše: Miloš Mitrović
Predsedniku Srbije Aleksandru Vučiću "odgovara ruski uticaj" u Severnoj Makedoniji, pre nego uticaj NATO i EU, smatra sociološkinja Vesna Pešić, nekadašnja predsednica Građanskog saveza Srbije.
Ona je u razgovoru za Danas podsetila na događaje u parlamentu u Skoplju 2017.
"Srpska državna bezbednost je pokušala da blamantnim upadom u Sobranje spreči istorijski dogovor između Makedonaca i Albanaca, kojim je Zoran Zaev dobio većinu i oterao autokratsku vlast Gruevskog", rekla je Vesna Pešić, komentarišući izjavu predsednika Srbije u kontekstu rešavanja kosovskog pitanja, da on "neće da se igra, kao što su uradili u Makedoniji".
"To sam rekao stotinu puta. Ja neću da se igram kao u Makedoniji sa konsultativnim referendumima na kojima narod kaže da je protiv, a vi u skupštini izglasate to. Mislim da je to dobar sporazum za njih, pozdravio sam ga, ali način na koji je to izvedeno, ja to nikada ne bih uradio", rekao je Vučić nedavno gostujući na TV Hepi.
Srpska vlast očigledno smatra da promene koje su se dogodile u Skoplju nisu sprovedene legitimno, te da im je manjkala demokratičnost, što je i stav Moskve.
Vesna Pešić ocenjuje da je Vučić ovakvu izjavu dao zato što je jasno procenio da njemu i Srbiji ne ide u račun da se Makedonija od oslobodi sukoba sa Grčkom oko svog imena, što je ovu susednu zemlju blokiralo ka EU integracijama i demokratiji punih 27. godina.
"Naš autokrata se bolje slaže sa komšijom autokratom nego sa demokratskom vlašću. Drugi je razlog taj što njemu ne odgovara da Makedonija uđe u NATO, jer će tada Srbija biti zaokružena NATO državama i postati (pored BiH) usamljeno ostrvo i jedini problem na Balkanu. Njemu, takođe, odgovara ruski uticaj tamo, pre nego NATO i EU. Konačno, Vučić je i zavidljiv, on nema hrabrost Zorana Zaeva da reskira i reši problem koji je mučio i unazađivao njegovu zemlju" zaključuje Vesna Pešić.