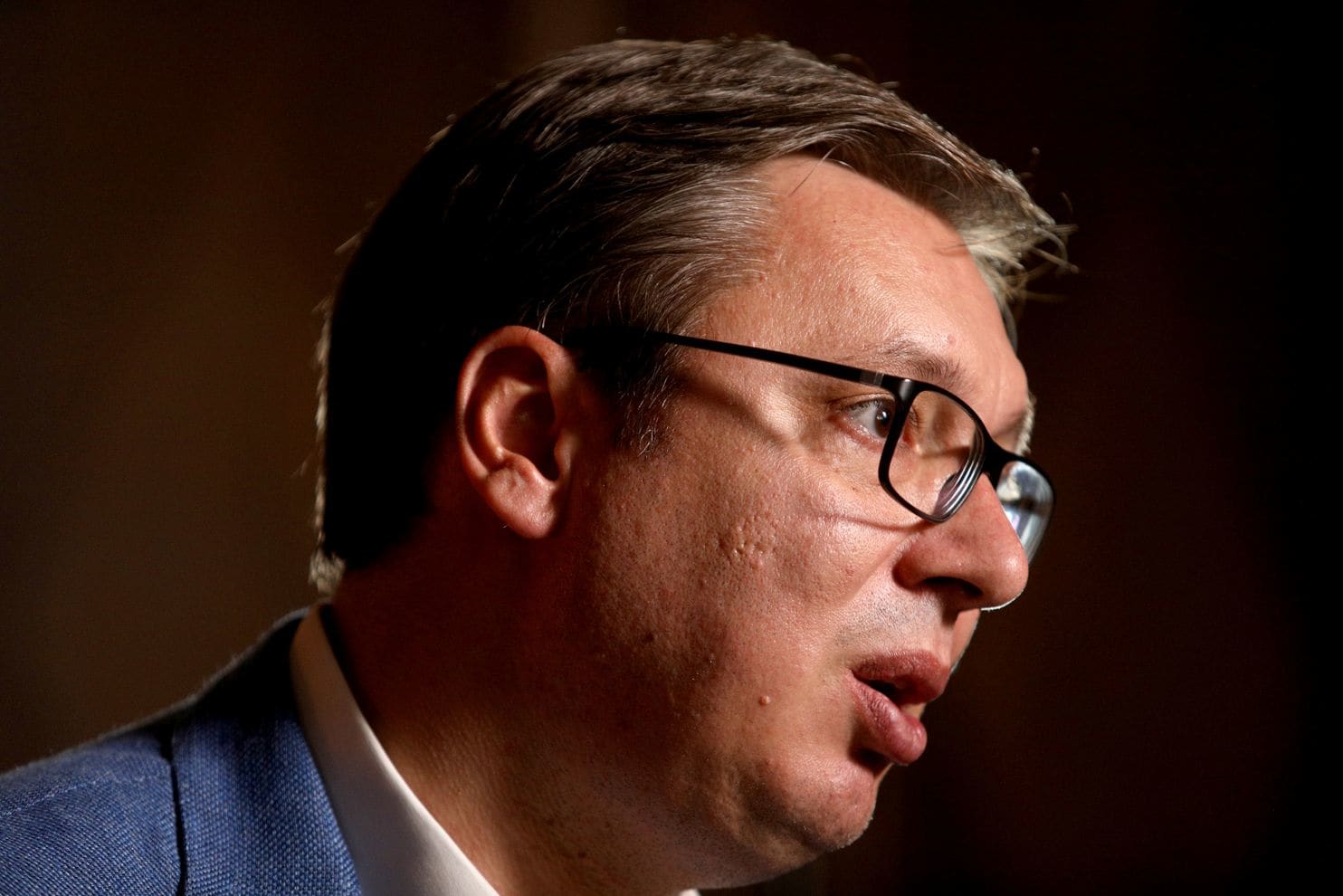 Serbian president Aleksandar Vucic has said that "his solution" regarding the Kosovo issue has not been accepted.
He referred to the demarcation plan which has not been disclosed so far, but which has been interpreted as a 'territory swap'.
Given the impression Pristina's announcement that Kosovo security forces would be transformed into a regular army has made to the public, according to his opinion, Vucic said that such plans "spread fear among Serbs".
Was it to happen this week would "scare" him, he has underlined. It is a matter that he and NATO secretary general Jens Stoltenberg discussed during the latter's recent visit to Belgrade, Vucic has noted. In this regard, he has announced that Serbian Foreign minister, Ivica Dacic, would "travel more frequently", obviously, in order to attempt blocking such radical a change.
Interior minister Nebojsa Stefanovic would be "engaged until November 1" in specific handling of the situation, while prime minister "Ana Brnabic will call some people", the country's president has added.
Furthermore, there are some western countries that are intensively working on helping Kosovo to become an Interpol member, Serbia's head of state underlined, clarifying that as far as he is concerned, he does not expect a new round of talks with Pristina soon.
Using an ironic tone, Vucic has said that seeing his plan for Kosovo not having been accepted, will allow the opposition to sack him. "They should not sack me from New York or London", but rather from Serbia, he added.
Vucic reaction referred to opposition leader Vuk Jeremic's statement: "If Vucic reaches an agreement on the demarcation with Kosovo, ousting him would be more difficult, because he would enjoy the support of the international community".
The president also said that he "has no problem" with the initiative of some opposition parties to boycott parliament sessions. "This is their democratic right … Everybody has the right to boycotting and marching. But they have no right to destroy (things)", Vucic concluded after meeting with premier Ana Brnabic….  / IBNA